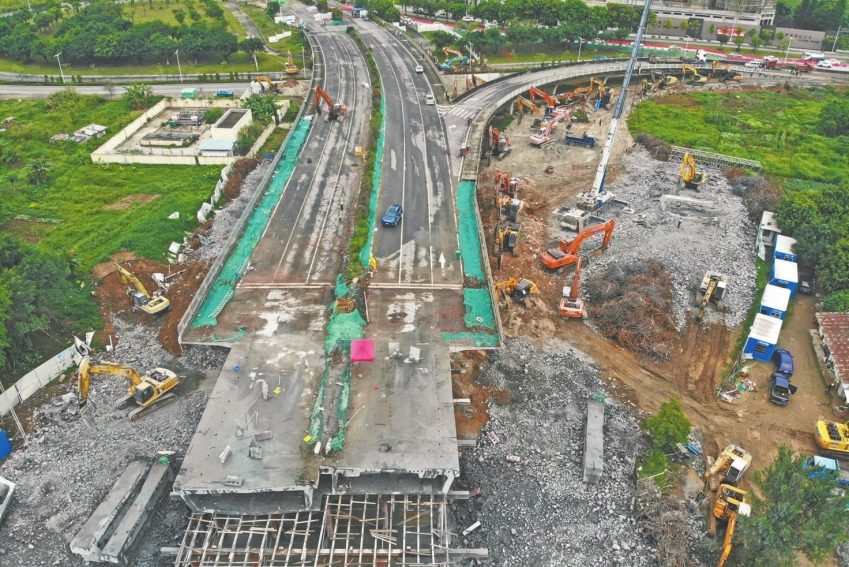 Hydraulic breakers and waterwheels were assembled at the bottom of the east and west banks of the Qijiang River Bridge along the South Outer Ring on April 28. The demolition of the approach span of the Qijiang River Bridge, which would be undertaken by PowerChina Roadbridge Group Co Ltd, was officially started.

According to the head of the project, the components of the approach span would be demolished in 3 days, and the traffic on Cuijing Avenue will be resumed on May 1.

The demolition will be completed by May 15, when the construction of the new bridge will begin. The main structure of the new bridge will be completed by the end of September this year, and the bridge is expected to open to traffic by the end of December next year.