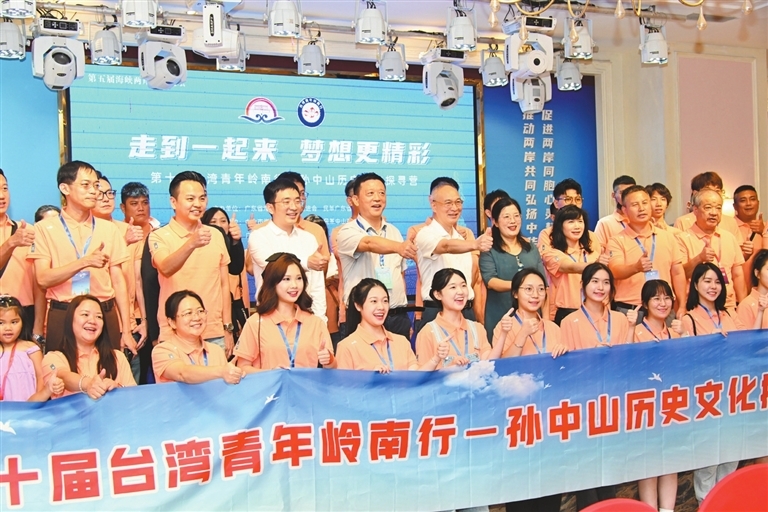 On the afternoon of September 6, nearly 70 young people from the Chinese mainland and Taiwan arrived in Zhongshan. They will participate in a history and culture exploration camp, part of the 5th Zhongshan cross-Strait Forum, in Zhongshan and Guangzhou from September 7 to 10.

During the trip, they will visit the Museum of Dr. Sun Yat-sen, Zhongshan Studio City, Yakou Village in Nanlang District, the Zhongshan Archives, Cuiheng New District among other places, and take part in theme research activities to trace Sun Yat-sen's footsteps. In addition, they will visit the lighting industry to communicate face-to-face with entrepreneurs and discuss opportunities for entrepreneurship and innovation on the Chinese mainland and the integrated development of the Guangdong-Hong Kong-Macao Greater Bay Area.

"I am glad to have the opportunity to participate in this activity," said Shen Meiling, a Taiwanese teacher who was on her third visit to Zhongshan, adding that she had a different feeling every time she came to Zhongshan. Shen found significant changes had taken place in the city's urban environment, as the streets became cleaner and many new buildings emerged.