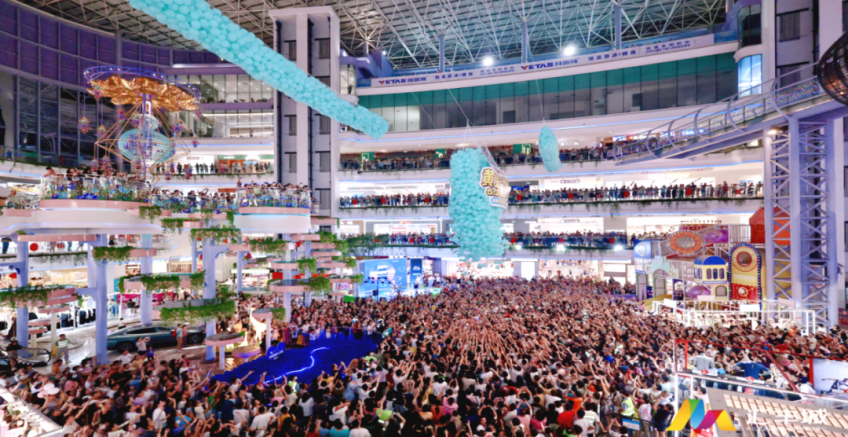 The Department of Commerce of Guangdong Province recently announced the fourth batch of provincial characteristic demonstration pedestrian streets (business circles). Huifeng City, a shopping complex in Xiaolan Town, became the first pedestrian street (business circle) in Zhongshan to make the list.

Huifeng City is a 350,000-square-meter complex of scene experience. It combines such business formats as shopping park, five-star hotel, LOFT apartment among others.

With such facilities as the Sun Plaza, a massive sky canopy, glass bridges and waterside platforms, Huifeng City is a top-notch shopping park designed for trendy entertainment, fashion and scene experience.

In recent years, Xiaolan-based modern commercial complexes and special pedestrian streets flourish to meet consumers' diverse shopping needs.