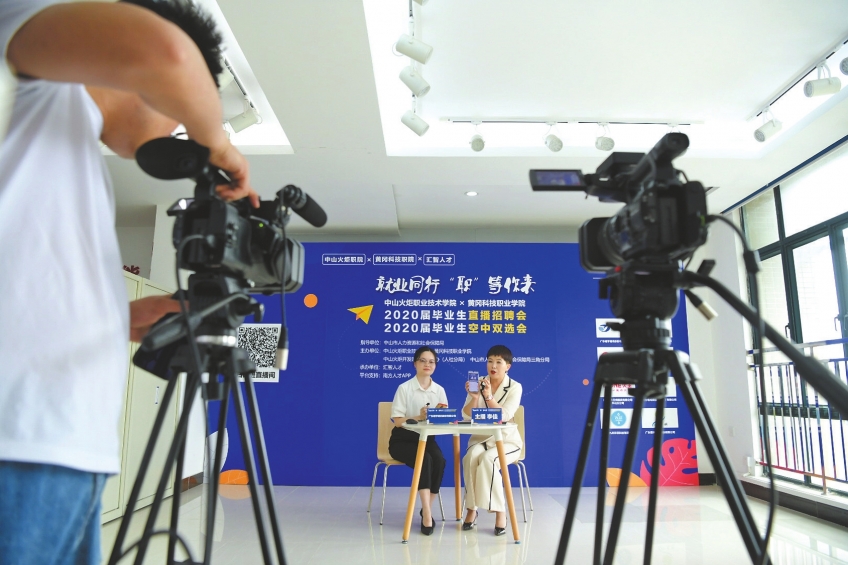 The "2020 Live Broadcast Job Fair for Graduates" was held on May 28 in Zhongshan Torch Polytechnic, targeting fresh graduates from Zhongshan Torch Polytechnic and Huanggang College of Science and Technology.

On the same day, 9 well-known Zhongshan enterprises, including Tongyu Communication, Transtek Medical and Loyal Lighting, offered generous wages and benefits and recruited talented people online. "We hope to encourage Huanggang local students to find jobs in Zhongshan through this live broadcast job fair," said Ye Junfeng, president of Zhongshan Torch Polytechnic.

In addition to these 9 key enterprises, the event also attracted 92 other enterprises, which offered more than 1,500 jobs in various fields including drug research and development, machinery manufacturing, Internet technology applications, e-commerce sales, KOLs of live broadcasting streaming and civilian management.