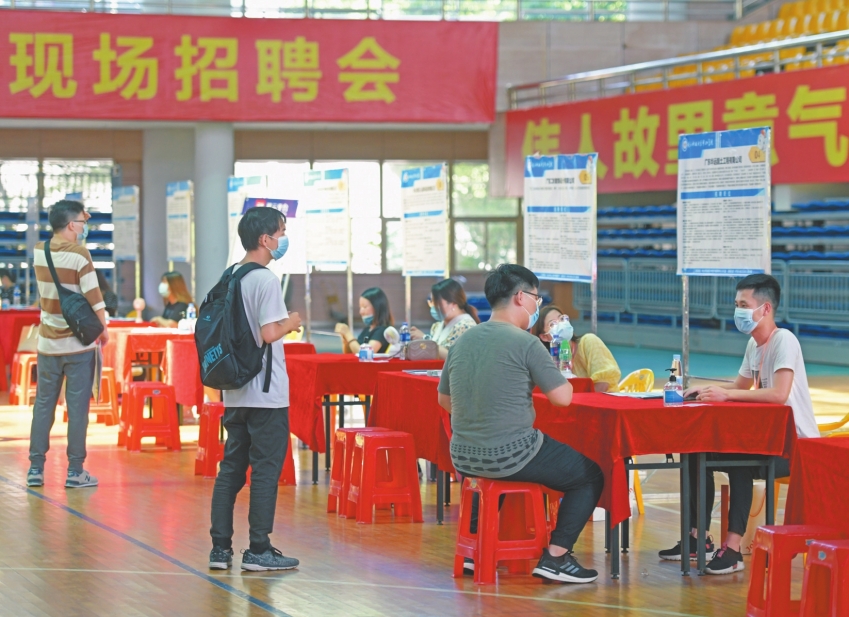 A job fair for this year's graduates of UESTC, Zhongshan Institute was held in its gymnasium on June 20.

Sponsored by UESTC, Zhongshan Institute, Shiqi Branch of the Zhongshan Human Resources and Social Security Bureau, and hosted by Job001.cn, the job fair was conducted using "offline, online and online double-selection" methods. The online double-selection meeting will last until July 31, with 300 enterprises providing 2,000 recruitment positions.

"This is the first offline job fair in Zhongshan since the epidemic," said Su Jiena, project director of Job001.cn, adding that in addition to the on-site recruitment of 24 enterprises from Shiqi District, HR representatives from 8 famous enterprises, including Chant Group, C&S Paper Co Ltd and Perfect (China) Co Ltd also joined the live stream for online recruitment.