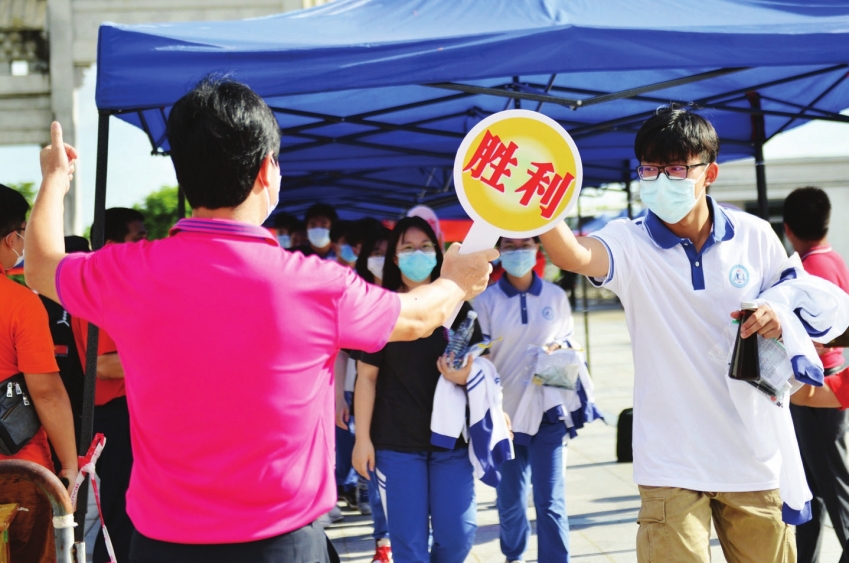 This year's national college entrance exam kicked off on July 7, and some 15,164 students in Zhongshan took the exam.
Ten examination sites with a total of 531 examination rooms were set up in Zhongshan, including at Sun Yat-sen Memorial Secondary School and No.1 Middle School of Zhongshan. All examination rooms were equipped with air conditioning, high-definition video monitoring systems, identity recognition systems and anti-cheating systems.

In accordance with the needs of epidemic prevention and control measures, one standby examination site with 52 examination rooms was also set up.

This year, the accommodation for the college entrance exam candidates in Zhongshan were arranged in the examination sites, and the examinees were sent to the examination sites uniformly by their schools.

This year, Zhongshan initially set up an exam headquarters composed of education, examination, public security, confidentiality, industry and commerce, power supply, telecommunications, emergency response and other departments to jointly deal with various potential emergencies.