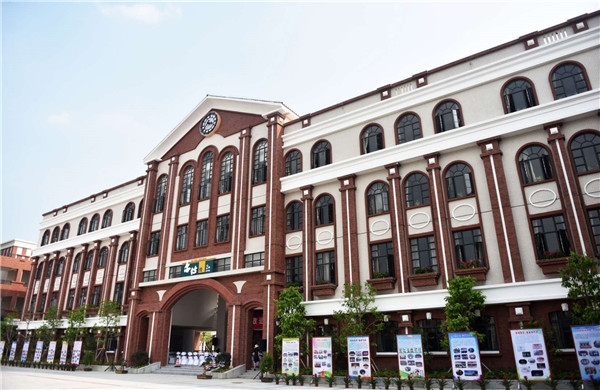 It only took just over a year for Zhuxiuyuan Central Primary School in South District to be thoroughly renovated. On the afternoon of September 1, the "reborn" Zhuxiuyuan Central Primary School held a brief but grand inauguration ceremony.

Guo Yuan, secretary of the Party Working Committee of South District, said that the district allocated about 85 million yuan to build a high-quality new school with an area of over 20,000 square meters and a construction area of over 17,000 square meters.

The buildings inside are mainly in the traditional southeast Asia style, which reflects the regional culture and history of South District as a hometown of overseas Chinese. The school has teaching buildings, conference halls, a cultural center, an indoor stadium, and other functional buildings, with 43 teaching classrooms and an enrollment capacity of about 1,900.

With a history of 88 years, Zhuxiuyuan Central Primary School, formerly known as Zhuxiuyuan School, is an outstanding education unit founded by overseas Chinese.