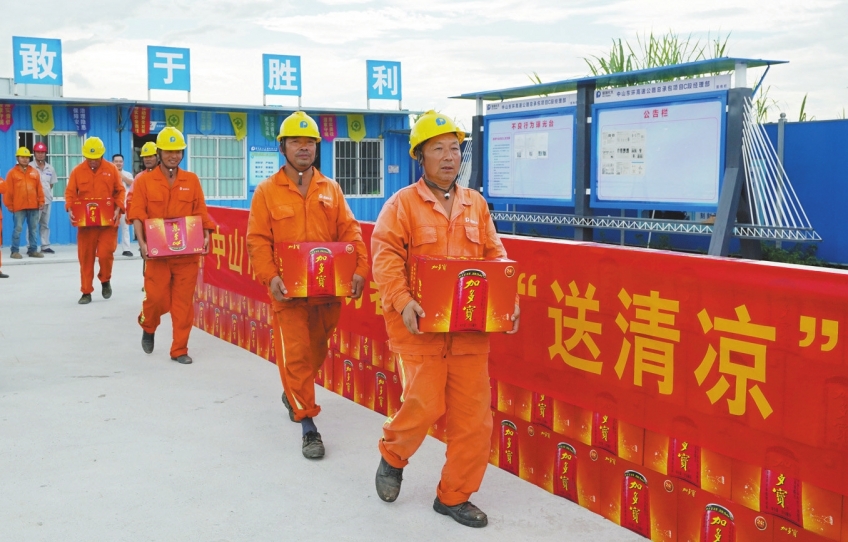 The Zhongshan Federation of Trade Unions launched a campaign and sent gifts to workers in high temperature environments on July 6.

The ZSFTU sent representatives to the construction sites of the Zhongshan water improvement project (Xiaoyinyong Watershed) of China Construction Third Engineering Bureau and the Xiangshan Bridge Section of the Zhongshan East Outer Ring Expressway Project to deliver heatstroke prevention supplies to construction personnel and reminded them about heatstroke prevention when working outdoors.

This year, the ZSFTU allocated a special fund of 1 million yuan to purchase heatstroke prevention and cooling products and send them to workers who work in high temperature environments across Zhongshan.

The ZSFTU will also sent volunteers to visit sanitation workers and other high temperature environment workers at express freight stations and gas stations.