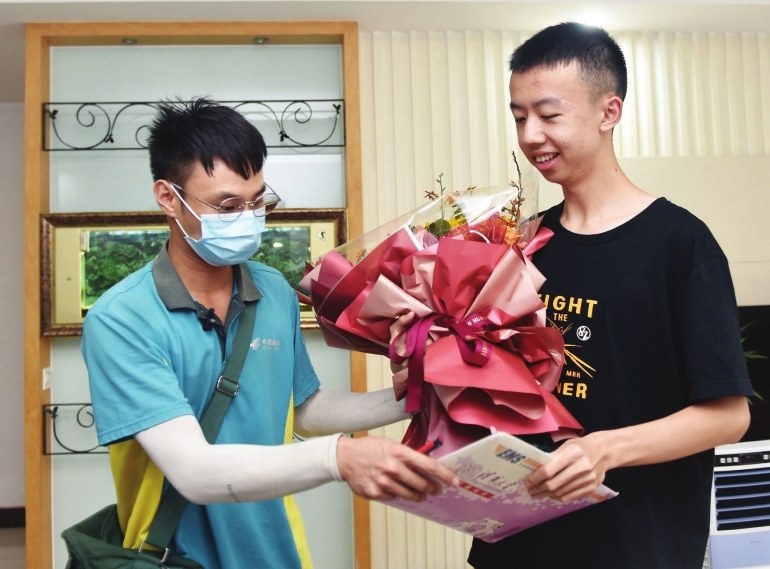 Wang Yinuo who lives in Shiqi District on the afternoon of July 13 received an admission letter of Tsinghua University from an EMS courier. He was one of the first students in Zhongshan to get their college admission letters this year.
The delivery of college admission letters by China Post is now underway.

According to EMS, many admission letters for undergraduate and graduate students were sent out last week. It is expected that the delivery peak will come in mid to late July.