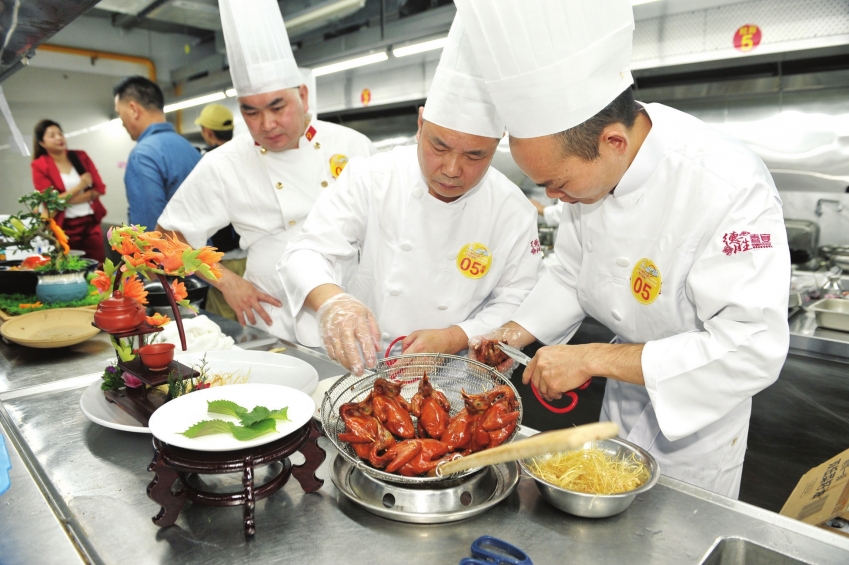 "It warms my heart that customers are satisfied by our delicious dishes and come regularly." Wu Hua, 43, from Yangchun City, has been running a restaurant in Sanxiang Town for 10 years. Her cooking skills have advanced by leaps and bounds after participating the "Cantonese Cuisine Chefs" training courses, and her restaurant business managed to survive and recover from the COVID-19 pandemic.

Since the implementation of the "Three Projects" in 2018, Zhongshan City has carried out "Cantonese Cuisine Chefs" training for nearly 10,000 people, "Guangdong Technicians" training for over 100,000 people, and "Guangdong Housekeeping" training for nearly 20,000 people, generating over 300,000 employment and entrepreneurship opportunities.

At present, five technical colleges and vocational colleges in Zhongshan have set up majors related to Cantonese cuisine, with 3,000 internal students; Six colleges and universities have offered housekeeping-related majors such as nursing and childcare, with 10,000 enrolled students; The initial employment rate of technical college graduates is as high as 98%, and more than 90% are employed locally in Zhongshan.