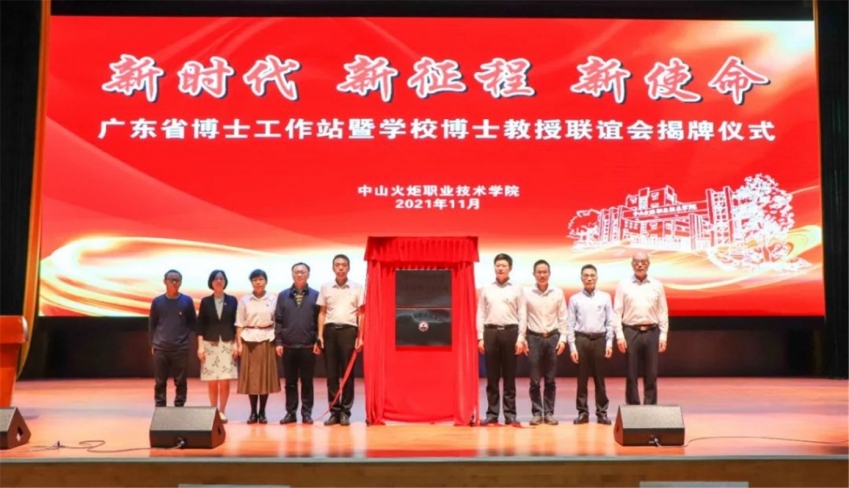 The Guangdong Provincial Doctoral Workstation and Doctoral Professors Association were recently inaugurated in Zhongshan Torch Polytechnic.

Earlier on May 7 this year, the Human Resources and Social Security Department of Guangdong Province announced to establish provincial doctoral workstations in 206 organizations, and Zhongshan Torch Polytechnic was among the 20 universities approved.

Currently, there are 34 doctoral and postdoctoral researchers in the Zhongshan Torch Polytechnic workstation. Next, construction plans, implementation plans and management rules will be formulated to promote the standardization and institutionalization of the workstation.

At present, the Doctoral Professors Association has 71 members.