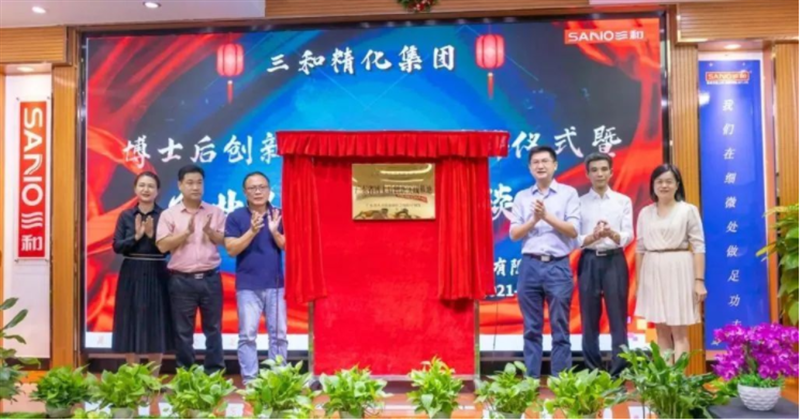 The post-doctoral innovation practice base of Guangdong Sanvo Holding Co Ltd was registered with the Guangdong Province Human Resources and Social Security Department on November 5 and became the second of this kind in Huangpu Town following the Guangdong Xinhuan Post-doctoral Innovation Practice Base.

Guangdong Sanvo is one of the main production bases of American Sanvo Chemical Technology Holdings Limited. It mainly engages in the packaging and sales of silicone adhesive and refrigerants, and the R&D, production, packaging and sales of lubricant and lubricating oil. Guangdong Sanvo began R&D in lubricating oil in 2013. Operating through its own brand with its own formula, Guangdong Sanvo is capable of producing 60,000 tons of products per year.

Chen Bingqiang, chairman of Guangdong Sanvo, introduced that the company has established long-term and stable cooperation with well-known universities and trade associations in China, and successively obtained 33 national patents and several utility model patents. In 2018, it was recognized as a major headquarters enterprise in Zhongshan and was listed on the Hong Kong Stock Exchange main board in 2020.

"After the establishment of the practice base, we will tap into post-doctoral talent resources, strengthen cohesion between scientific research and the industry, and achieve comprehensive cooperation in technological innovation and employee development." Chen Bingqiang added.