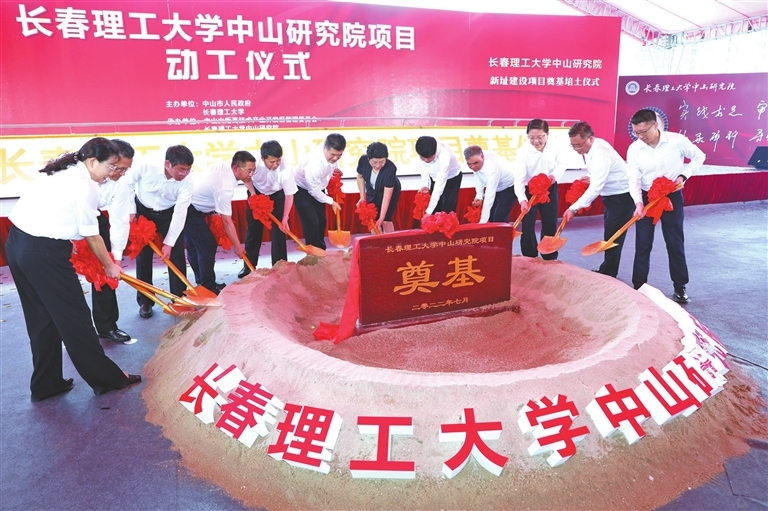 The commencement ceremony of the Changchun University of Science and Technology Zhongshan Institute was held on July 6.

The CUST Zhongshan Institute is located at the northwest corner of the intersection of Huizhan Avenue and Yuquan Road in Torch Development Zone, with a land area of about 39.32 mu, an investment of over 1 billion yuan, and a total building area of 146,000 square meters. It will become a talent cultivation base for such professional disciplines as optics, machinery, electronics, computing and new materials.

"We have attracted 20 overseas returned doctoral graduates, and set up 26 joint laboratories focusing on Zhongshan's characteristic industries," said Li Lijuan, executive director of CUST Zhongshan Institute.

At present, the CUST Zhongshan Institute has 41 doctoral students and 235 masters students, covering seven major fields including optical engineering, integrated circuit engineering, instrument and meter engineering, electronic and communication engineering, control engineering, computer technology and software engineering.