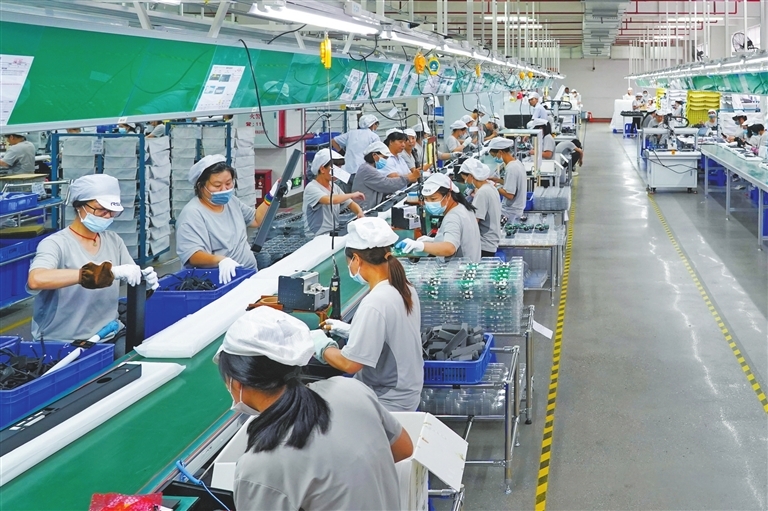 Zhongshan on July 18 distributed the first subsidies for mothers who signed labor contracts with enterprises. Yu Qing, vice chairman of Zhongshan City Richsound Electronic Industrial Ltd, received a check of 300,000 yuan and said: "This shows that it is a good employment mode to provide job support for mothers."

Richsound Electronics filed 400 jobs for mothers, and 170 candidates were eligible to apply for the subsidies, with a final fund of 300,000 yuan given to the enterprise. More than 70% of the company's employees are female, and 40% are mothers.

On July 4, Zhongshan took the lead in China to launch the "Jobs for Mothers" employment mode through such measures as training, tax reduction and exemption and etc. Enterprises that set up "Jobs for Mothers" posts can get social security subsidies of 300 yuan per person and post subsidies of 100 yuan per person every month.

Scan the QR code below to learn more about the application for the "Jobs for Mothers" subsidies: