With increasing smartphone ownership, taking visual records with the handy device has become part of everyday life.
In order to enrich residents' cultural life and improve their skills on photo taking and short video production, Bokai Community has invited Xie Jianqi, a well-known instructor in Zhongshan, to hold a smartphone photography workshop.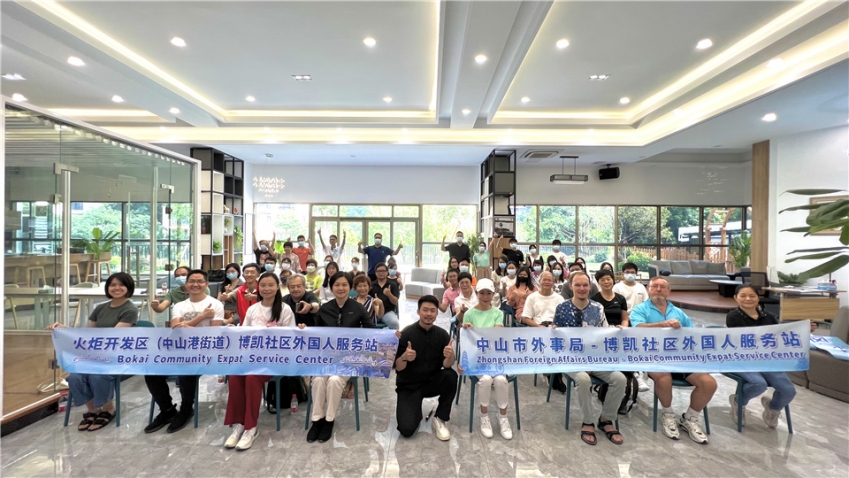 Following the success of the first three sessions, the fourth lecture will be held on the coming Saturday, which continues to welcome participation of foreign friends.

Time & Venue

9:00-12:00 on September 24 (Saturday)
Bokai Community Public Service Center
Preparations before the workshop

① Download the CapCut (剪映) app with your mobile phone ( not "剪影").
② Ensure that your mobile phone is fully charged, and it is recommended to have a power bank.

③ Reserve enough storage space on your phone for video shooting.

④ Please mute your phone or set it to the vibration mode during the class.

Registration

Seats are limited. Foreign residents who want to join the activity please call 0760-88339063 for registration.
Epidemic prevention requirements

Participants who have not been to other places outside of Zhongshan within 7 days before the activity are required to present a negative PCR testing result within 72 hours, and those who have ever been to other places are required to present a negative PCR testing result within 48 hours.
People who have suffered from symptoms of COVID-19, had contact with personnel from areas with severe epidemic outbreak or been to medium- and high-risk areas within 14 days before the workshop are not recommended to participate in this workshop.
The activity is subject to change according to latest epidemic control requirements. Participants please pay attention to latest notice.