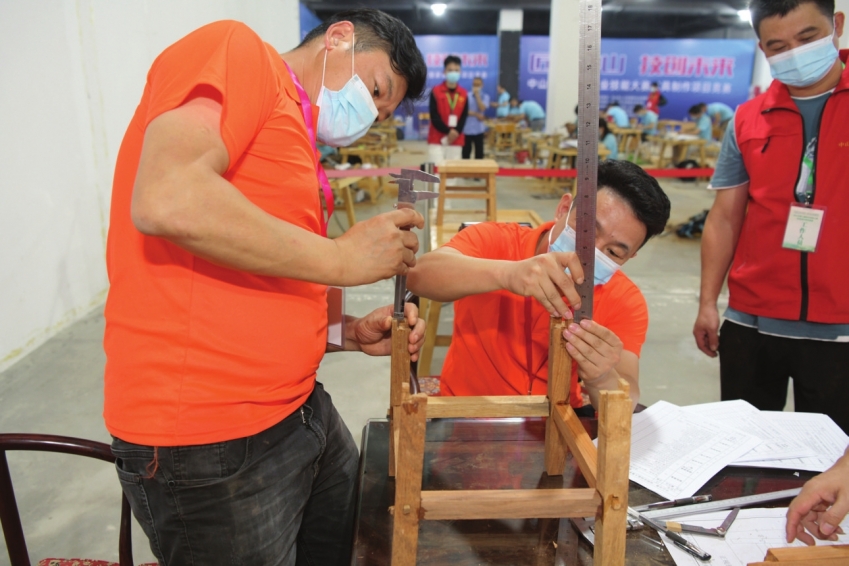 The 2nd Zhongshan Vocational Skills Contest Furniture Making Competition kicked off at Dachong Town on November 22, attracting 40 contestants from more than 20 Zhongshan-based enterprises as well as the Mahogany Home Furnishing College of Zhongshan Polytechnic.

During the competition, the contestants were asked to make a wooden stool in 8 hours with a design drawing and materials the organizer prepared.

This competition was held to provide a platform for skilled craftsmen to display their skills and learn from one another as well as support to the promotion of furniture making techniques and skilled talent team building.