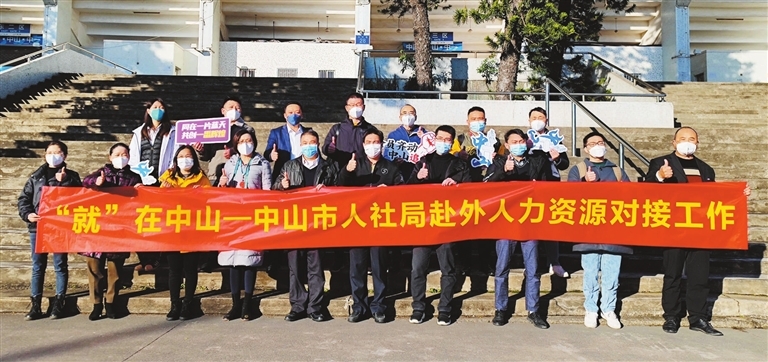 Human resources authorities in Zhongshan, Guangdong province, have organized a group of local enterprises to look for workers from the Guangxi Zhuang autonomous region, its neighbor, following a resumption of production.
"We are eager to employ more workers from Guangxi before the Chinese Lunar New Year, as production resumed quickly after increased orders from overseas," said Wu Yeyan, a human resources manager with Chinese home appliance maker Galanz.

Production of various Galanz products has been scheduled for the first quarter of next year, on the heels of overseas orders, especially after optimized prevention and control measures against COVID-19 were put in place, Wu said.

After a group arrived in Guangxi by chartered bus on Monday, representatives of Galanz, along with nine other companies based in Zhongshan, signed labor agreements with Hezhou University, a higher education institute in Guangxi.

Zhongshan-based Mingyang Smart Energy Group, a Chinese wind turbine manufacturer and clean energy integrated solutions provider, is also eagerly looking for skilled workers.

"We want to bring workers back to Zhongshan as soon as possible," said Xiao Jianxin, vice-general manager of the human resources department of Mingyang, adding that the company's demand exceeds 1,000 workers.

Xiao said the company's overseas orders increased more than 50 percent year-on-year in 2022, with several production bases ready to launch soon.

More than 800,000 migrant workers from Guangxi, a major labor exporter in the country, are employed in Zhongshan, following a close relationship in labor cooperation already established between the city and Hezhou, Guigang in Guangxi, according to the local human resources authority.

For Galanz, the number of workers from Guangxi accounts for 40 percent of its total labor force, making Guangxi the main source of labor for the company.

During their trip to Guangxi, enterprises from Zhongshan have offered more than 4,500 jobs, of which nearly 1,000 asked for skilled workers, the authority said.