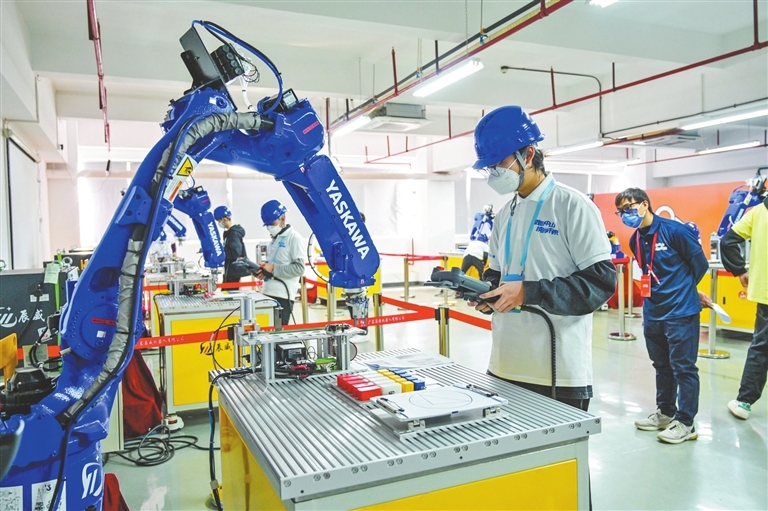 The 2nd Zhongshan Vocational Skills Contest kicked off in Sanjiaozhen on December 22.

After the six events in the rural revitalization division started, 600 constants of nearly 100 teams started to compete in the 10 events in the intelligent manufacturing division that day. Top contestants will be honored as "Xiangshan Craftsmen" and "Technical Experts".

The contest, including 30 events, attracted more than 1,700 contestants from over 300 enterprises and public institutions in Zhongshan.

At the opening ceremony, the winners of the 1st Zhongshan Vocational Skills Contest received their awards.