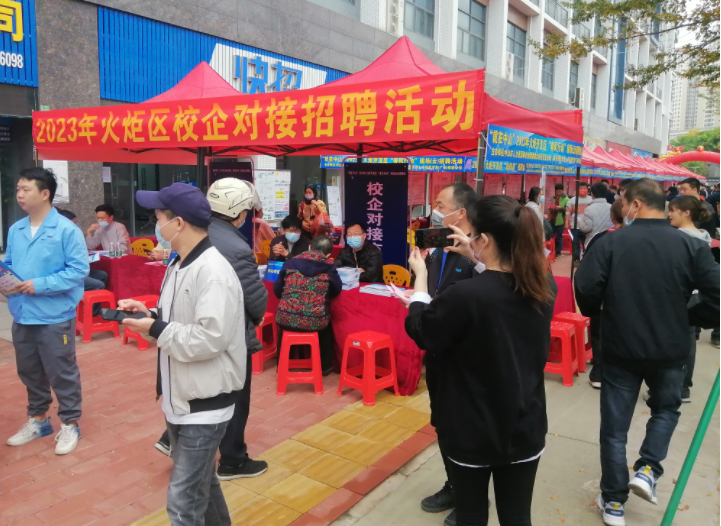 Zhongshan's first "Spring Breeze Action" job fair was held at the Torch Development Zone Human Resources Industrial Park on the morning of February 7, bringing together more than 110 enterprises to offer 5,500 jobs.

Key enterprises like Galanz set up booths, attracting flocks of job seekers. Amid a warm atmosphere, job seekers and recruiters communicated face to face.

Ms Zeng from Hunan, who resigned before the Spring Festival, came for a job. "I went around and found a lot of opportunities, and some factories offered mother-specific posts that can ease the pressure of female employees for childcare," she said.

Twenty-three towns and districts in Zhongshan will carry out "Spring Breeze Action" job fairs. In addition to the six job fairs held in collaboration with the Zhongshan Federation of Trade Unions, local human resources and social security departments will separately deliver 100 job fairs with different themes throughout the year, including Recruitment Month for Private Enterprises scheduled for April.