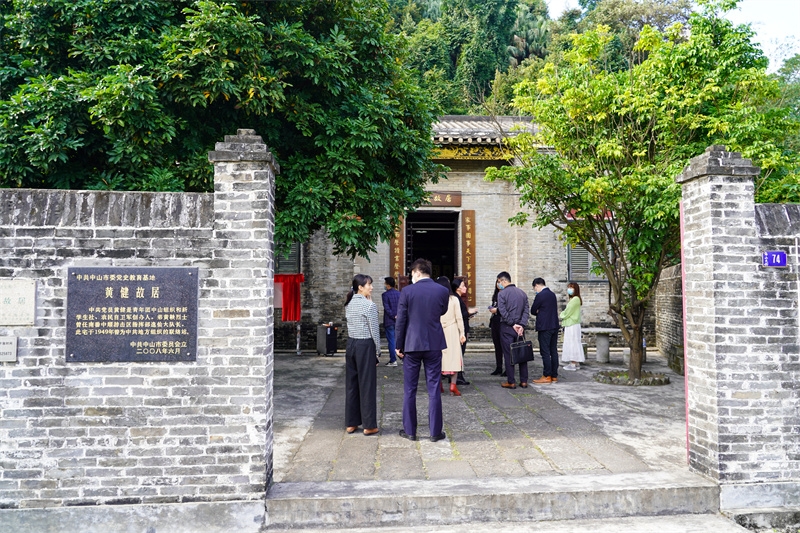 The former residence of Huang Jian. (By Feng Mingmin)
The inaugural ceremony of the on-site teaching base of the Liaison Office of the Central People's Government in the Macao SAR (LOCPG) Training Center was held in the former residence of Huang Jian in West District on February 9.

Huang Jian, a pioneer of Zhongshan's youth movements, devoted all his life to national independence and the liberation of the Chinese people. His wife Du Lan raised the first five-starred red flag in Macao at Hou Kong Middle School, building a "red link" between Macao and Zhongshan. As an important place for red culture education, the former residence of Huang Jian carries the red memories of the people in Zhongshan and Macao.