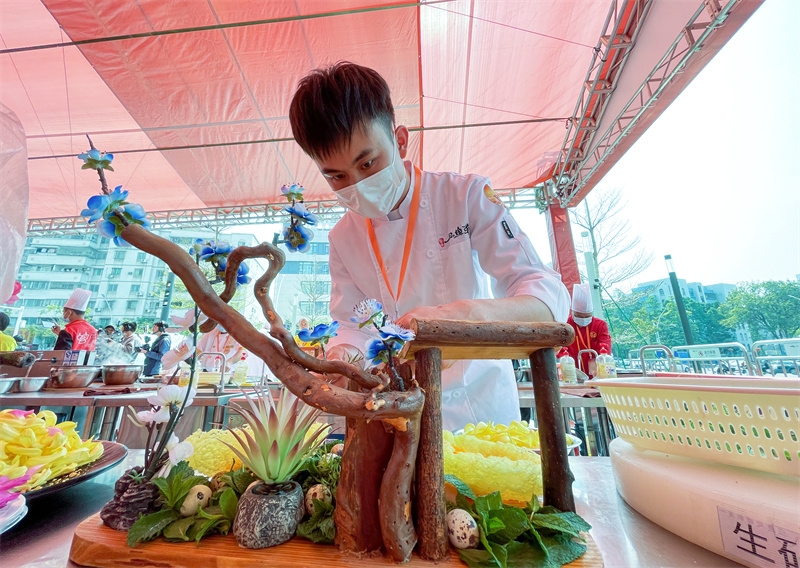 The Zhongshan 1st "Cantonese Cuisine Chefs" Innovation & Entrepreneurship Contest held the closing and award ceremony on February 27 in Shiqi District. Ten Cantonese restaurants won a total of 1.5 million yuan in prize money. Eighteen restaurants founded by Cantonese cuisine chefs were named "Outstanding Start-up Restaurants".

On the same day, Zhongshan unveiled 16 classic dishes, released a commemorative stamp folder featuring Zhongshan as a famous Cantonese cuisine city of China, and launched the "Cantonese Cuisine, Zhongshan Flavor" Wechat applet. The 16 classic dishes of Zhongshan include Braised Shiqi Pigeons, Sanxiang Pork Tripe Soup, Crisped Grass Carp with Chrysanthemum, Sliced Cold Sanjiao Shalan Chicken, Shaxi Braised Pork with Preserved Vegetable, Fortune Roast Porket, and etc.

By the end of 2022, Zhongshan had trained a total of 23,000 Cantonese cuisine chefs, directly helping more than 60,000 people get employed or start a business. There had been over 46,000 catering entities in Zhongshan.