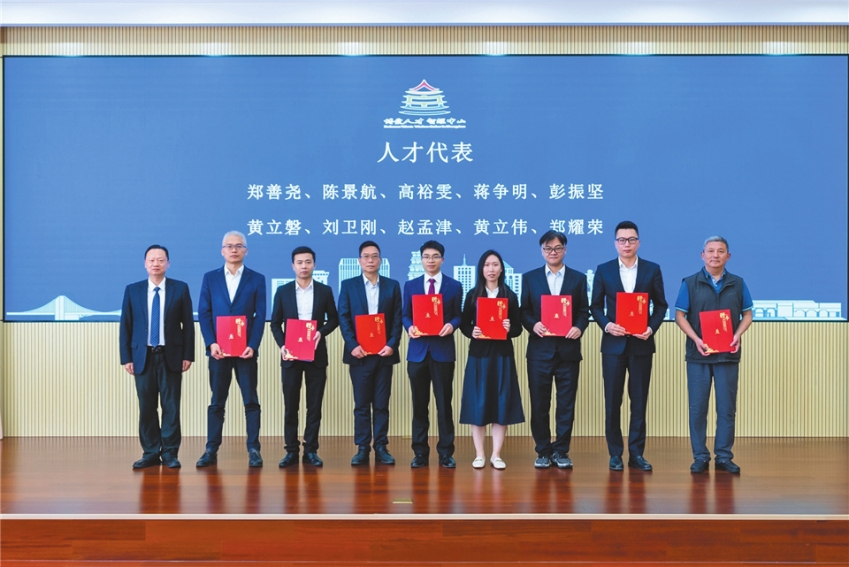 A ceremony was held on April 7 to issue employment contracts and certificates to Zhongshan's first distinguished talents in comprehensive fields. They engage in a wide rang of fields such as finance, law, accounting, digitalization and e-commerce.

Liang Haixin, a teacher of confectionery and pastry from Zhongshan Technician College, is one of the them. The 21-year-old is the only national team member from Guangdong participating in the confectionery and pastry event of the 46th WorldSkills Competition. She also won a bronze medal in the pastry event of the Vocational Skills Competition of the People's Republic of China, thus being awarded the title of "National Technical Expert".

Liang said that since she joined the school last August, she had concentrated herself on confectionery and pastry making and education, and her students have been active in provincial and municipal skills competitions. "Being hired as a distinguished talent inspires me to work and study hard and cultivate more excellent students and skilled professionals for the college and Zhongshan," she said.

It is reported that in addition to subsidies ranging from 200,000 yuan to 2 million yuan, distinguished talents can also enjoy talent-related services in education of their children, housing, and medical treatment.