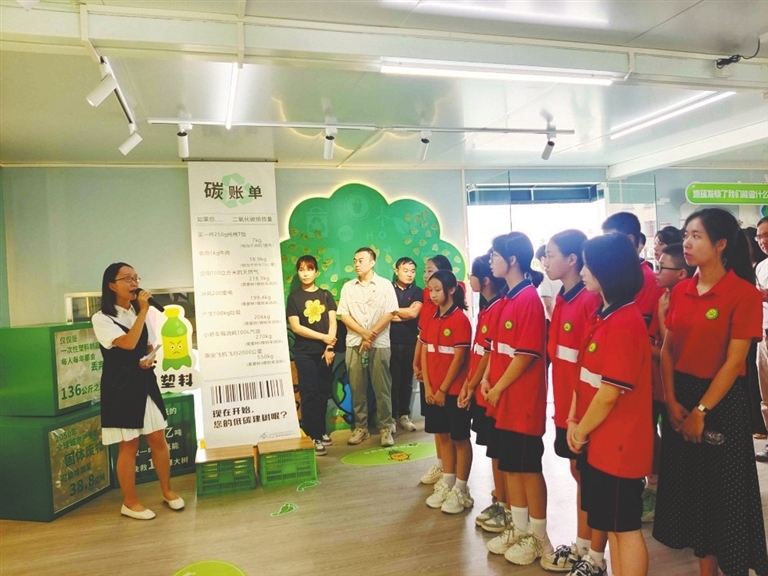 The "3060" Low Carbon Station, a fresh-looking and content-rich pavilion for zero-carbon life experience, opened in Mangchong Village on Modao Island, Shenwan Town on May 25.

This facility allows villagers and students to learn about energy conservation and carbon reduction knowledge and encourages them to consciously practice a simple, green, low-carbon lifestyle.

Its green facade features a pineapple pattern, and the roof is installed with solar panels. The station includes areas for science education, garbage sorting and recycling, and science lectures.

Shenwan Town has made achievements in building carbon-neutral demonstration areas. In 2022, the installed capacity of photovoltaic equipment in Shenwan reached 16,700 kilowatts, which led to a carbon dioxide emission reduction of 5,104 tons.