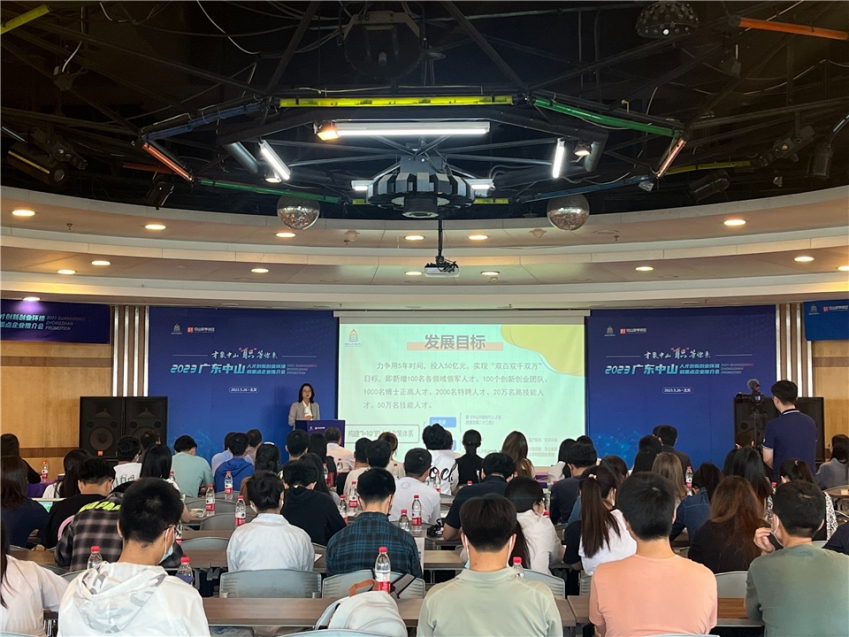 On May 26, an activity was held in Beijing to promote Zhongshan's innovation and entrepreneurship environment and key enterprises. With the help of the Zhongshan International Talent Hub, eight Zhongshan-based enterprises met with top students from Tsinghua University, Peking University, Beijing Normal University, Beijing University of Aeronautics and Astronautics, Beijing University of Technology and others during the event.

The eight enterprises involved were Mingyang Smart Energy, Akeso, Perfect (Guangdong) Daily Products, Broad Ocean, LightEdge Technology, Runzhi Technology, Shangge Display Products, and Lean&Leap Pharmaceutical. They offered 24 high-quality positions in such fields as biomedicine, optics, mechanics, materials, chemistry, electrical engineering and automation.

Ten of these jobs came with an annual salary of over 300,000 yuan each, with the highest paid position having an annual salary of 1 million yuan from Mingyang Smart Energy.