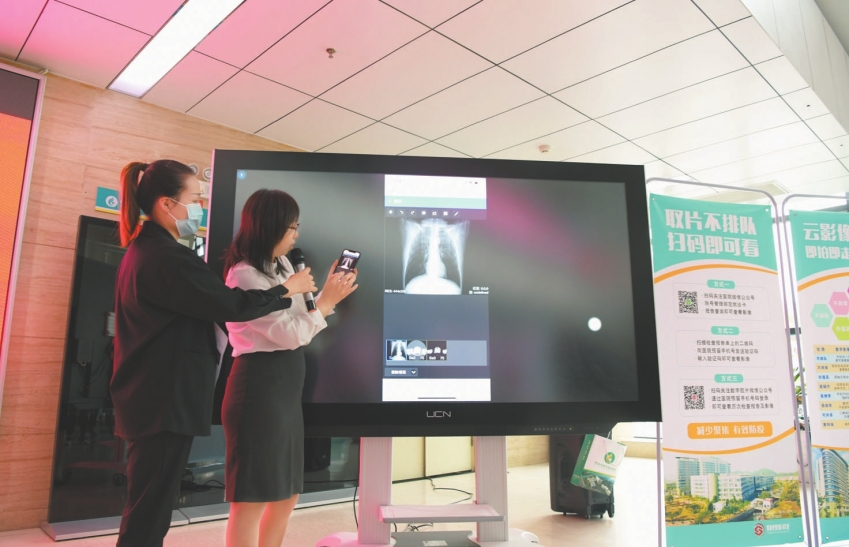 In the past, patients generally encountered long waiting times and the inconvenience of film and compact discs when they went to hospitals for image examination. On April 24, Torch Development Zone Hospital (TDZH) launched its online imaging service to bring more convenience to its patients.

From now on, patients can view reports and image data on mobile phones, PAD and personal computers without having to wait for a long time after completing the image examination to view the results.

The launch of medical digital reports and online images is the latest achievement of TDZH in creating a "one-stop" medical experience for patients. Since its construction as a cutting edge hospital featuring the latest in Internet technology, TDZH has been committed to improving the patient-centered intelligent medical treatment service process and continuously improving patients' sense of gain and happiness.