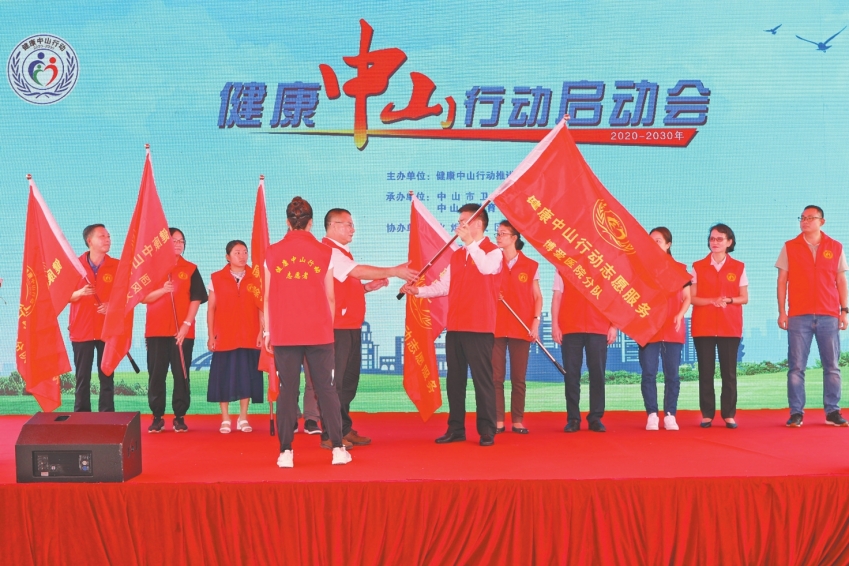 The Healthy Zhongshan Campaign (2020-2030) kicked off on the morning of September 24 in Torch Development Zone.

The campaign includes 10 special programs, which will be implemented step by step with assessment markers in 2022 and 2030.

The 10 programs covers 4 aspects: all-round intervention on unhealthy influencing factors, health maintenance, prevention and control of major diseases, and improvement of the services provided by the Healthy Zhongshan app.

Zhongshan also set up a promotion committee fot the Healthy Zhongshan Campaign and a volunteer service team, which consists of 7 volunteer service squads and 24 volunteer service groups. More than 1,300 volunteers will provide health services centering on the content of the campaign.