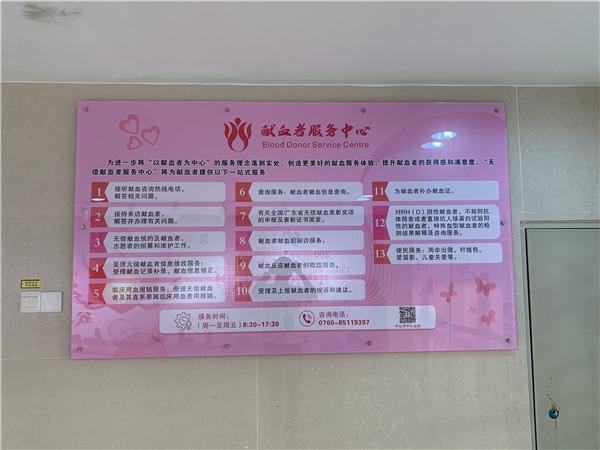 The blood donor service center newly built in Zhongshan Blood Center has opened recently, where blood donors can go through various procedures .

The new blood donor service center integrates consultation, blood donation, document processing, post-donation services and other functions. For the convenience of blood donors with children, the service center set up a special family activity area, so that parents who come to donate blood can be more at ease.

So far this year, nearly 14.85 tons of blood have been donated in Zhongshan. The current supply of blood in Zhongshan can meet the needs for clinical use.