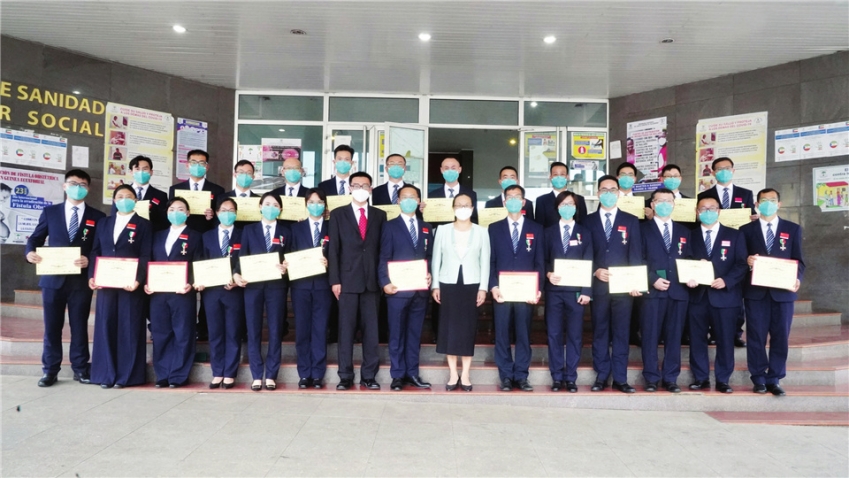 Teodoro Obiang Nguema Mbasogo, President of the Republic of Equatorial Guinea, granted the country's high honor – The National Independence Medal to 4 members representing the 31st Chinese medical team aiding Africa for their outstanding contributions to the medical undertakings in Equatorial Guinea over the past 18 months on August 4 (local time). The other day, the other 21 members were also awarded this honor.

In January 2021, the 31st Chinese medical team aiding Africa started an 18-month medical assistance mission in Equatorial Guinea. During the period, 25 members brought Zhongshan's advanced medical technology to the African people and won their praise.

Zhang Zhenshan, one of the team members, said: "We have been highly recognized by people from all walks of life in Equatorial Guinea, and shown good image of Chinese doctors."