Traditional Chinese medicine (TCM), as a cultural treasure in China, embodies profound philosophical wisdom and practical experience for health preservation of the Chinese nation.
In order to promote cultural exchanges between China and foreign countries and enable more foreign friends to appreciate the charm of TCM culture, Bokai Community is going to organize a free TCM-experiencing activity for its residents, and has successfully invited Dr. Zhao Minghua from Zhongshan Hospital of Traditional Chinese Medicine to join the event. All Chinese and foreign friends are welcome to participate.

Foreigners can take their Chinese friends with them to help with communication, and there will also be foreign language (English) volunteers on site.

Info

Time: 10:00 am, Sunday, August 28

Venue: 1st floor, Bokai Community Center

Forms: Presentation and on-site experiencing of acupuncture, cupping, moxibustion and massage

Registration: Scan the QR code below to make an appointment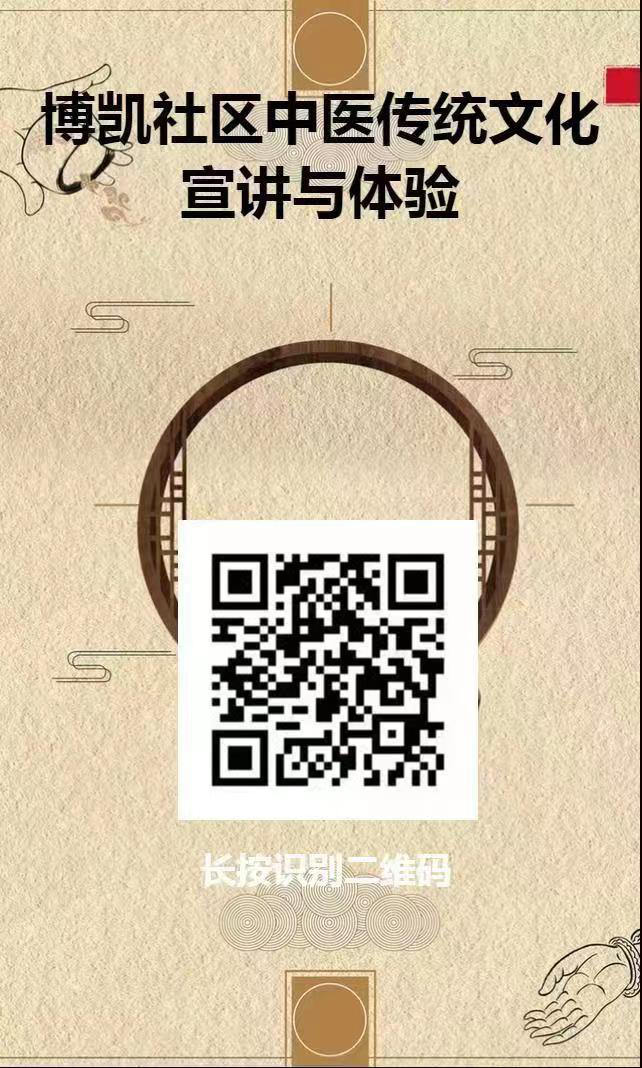 Seats are limited, and the registration QR code will be closed after our quota is full. Why not sign up now?

Requirements

1. For people who intend to sign up, please make sure that you have no travel history to medium or high risk areas in China within 7 days before the activity or have no overseas travel history within 10 days. Participants should also hold a negative PCR testing result within 48 hours, a green health code, and wear a mask and cooperate with temperature check (specific prevention measures shall be subject to the latest requirements of the day).

2. Due to requirements of epidemic prevention and control, the number of participants is limited. All participants, including their companions, need to make an appointment in advance.
3. It is a non-profit activity held for the promotion of TCM culture, and for people who feel physically unwell, they are advised to go to a hospital for medical treatment; for people who intend to participate, they should evaluate their physical condition before hand and participate in the activities voluntarily at their own risk.

Introduction to Dr. Zhao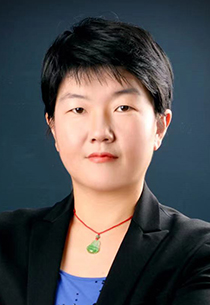 Zhao is the Chief Physician of Acupuncture Department of Zhongshan Hospital of Traditional Chinese Medicine, Doctor of Traditional Chinese Medicine, Standing Member of Literature and Information Professional Committee of Guangdong Association of Acupuncture - Moxibustion, and Member of Rehabilitation Professional Committee of China Association of Acupuncture - Moxibustion.

With profound TCM expertise and rich clinical experience, she is especially good at treating such diseases as pain, stroke, cervical spondylosis, lumbar disc herniation and simple obesity through acupuncture, traditional Chinese medicine, cupping and other methods.