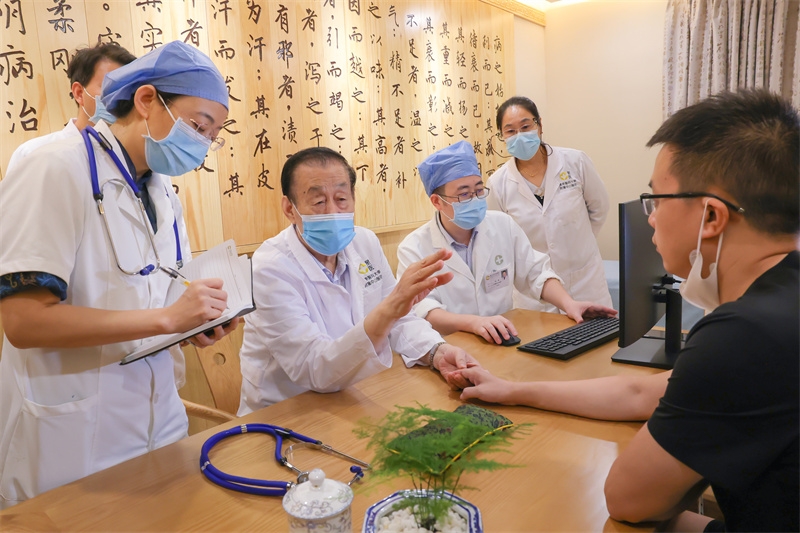 The TCM Master Shi Xuemin's Studio was unveiled and an apprenticeship ceremony was held at the Zhongshan Chenxinghai Hospital of Integrated Traditional Chinese and Western Medicine on the morning of August 31.

This is the first Chinese Academy of Engineering academician and TCM master Zhongshan introduces. The academician expert team will provide medical services and organize lectures at regular intervals in the hospital to further improve Zhongshan's TCM diagnosis and treatment services.

Shi Xuemin is a world-famous expert in traditional Chinese medicine and acupuncture, a Chinese Academy of Engineering academician, a TCM master, a national intangible cultural heritage program inheritor, a pioneer of modern Chinese acupuncture, and a winner of the China TCM Outstanding Contribution Award. He took Xu Zhichi and Ma Lin from the Zhongshan Chenxinghai Hospital as apprentices.

Huang Hanwei, president of the Zhongshan Chenxinghai Hospital, noted that the TCM Master Shi Xuemin's Studio will offer quality TCM services to residents in Xiaolan and surrounding areas and improve the hospital's strength in clinical services, medical education and scientific research.