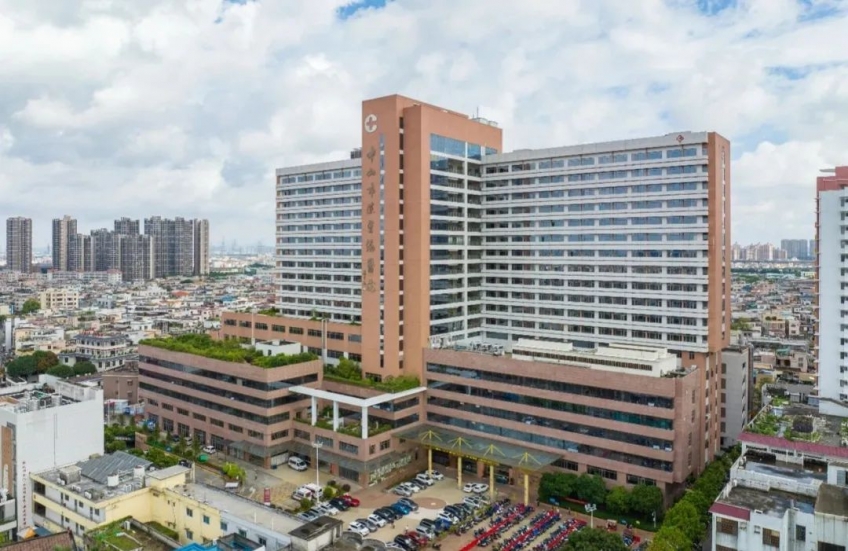 Located in Xiaolan Town, Zhongshan Chen Xinghai Hospital was unveiled as Guangdong's first and Zhongshan's only grade 3A hospital of integrated traditional Chinese and western medicine co-developed by Guangdong and Hong Kong on July 21.
Zhongshan Chen Xinghai Hospital provides 1,100 beds and covers a total floor area of 120,000 square meters. It has 11 provincial, municipal and medical university key/featured specialties, such as oncology, pulmonary disease and disease prevention, and is also a national chest pain center and stroke center. Every year, the hospital provides outpatient and emergency medical aid services to more than 1 million patients and inpatient services to nearly 35,000 patients, and performs nearly 25,000 operations.

Through exploratory and innovative practices such as introducing advanced medical concepts, medical services, medications and medical devices from Hong Kong, and establishing an international medical center, Zhongshan Chen Xinghai Hospital has provided diverse Hong Kong-style diagnostic and treatment services such as GD-HK inter-specialty remote video consultation service (MDT service), and delivered quality and efficient medical services to residents in northwestern Zhongshan and neighboring areas.