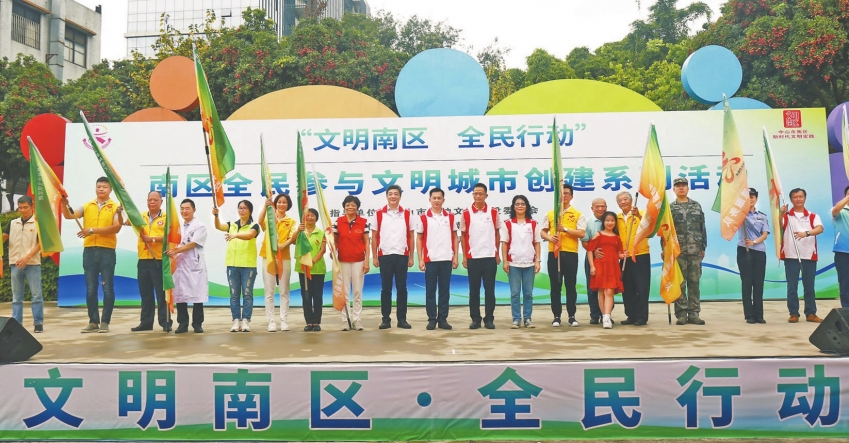 South District on June 13 held a series of activities in Liangdu Public Welfare Park. These activities were themed as "Civilizing South District through Joint Efforts". Fourteen volunteer service teams were awarded flags.

In recent years, South District has devoted itself to the construction of volunteer teams and has widely mobilized the participation of all its residents. At present, there are 8 professional volunteer service teams in the district, including a theoretical publicity team, culture and literature team, student aid and education team, medical and health services team, science and technology popularization team, legal aid team, health and environmental protection team and poverty alleviation team. Additionally, there are 6 special volunteer service teams, namely the Safe South District team, retired soldiers' team, civilized behavior supervision team, village guided tour team, Chengnan Community Dream Art Troupe, and the Three color elders team. Together with the 8 professional volunteer service teams, South District has formed an "8+N" volunteer service phalanx.

South District has a population of over 70,000, and the number of volunteers in the district is as high as 11,165, with an average of 20 volunteer service hours provided by each person per year.