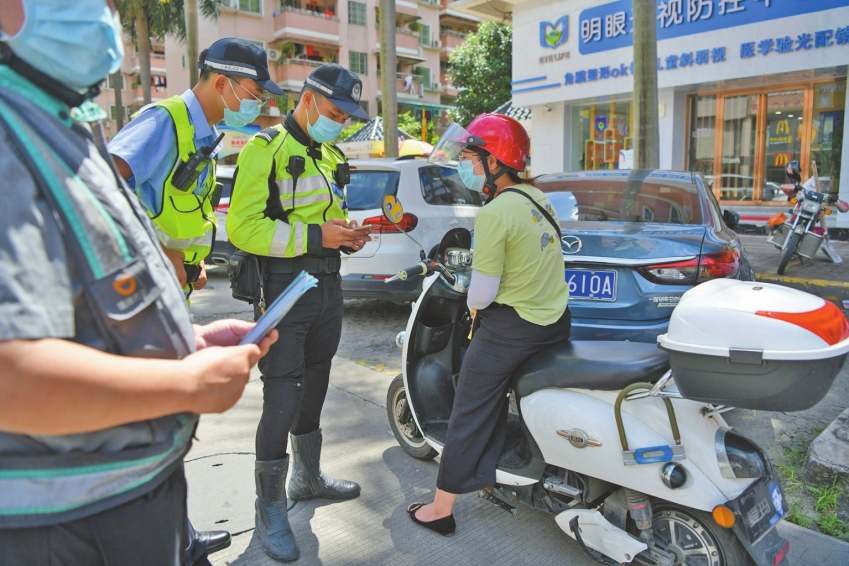 Starting from June 21, all Zhongshan electric bikes that violate the legal standards will be banned from the road. On the first day of the implementation of the new policy, traffic polices carried out on-site law enforcement actions and issued tickets for illegal electric bikes and traffic violations of registered electric bikes.

As of 18:00 on June 18, some 108,820 electric bicycles had been legally registered in Zhongshan.

In order to facilitate the public to apply for electric bicycle licensing, the traffic police department has vigorously promoted cooperation between the police and postal departments, the construction of registration service stations, the mobile vehicle administration office's door to door services, and more.

At present, 44 "sales with license" registration service stations have been built in Zhongshan, covering 146 sales outlets in the city. 34 outlets of the postal company have been authorized to handle the registration of electric bicycles, covering all districts and towns in the city.