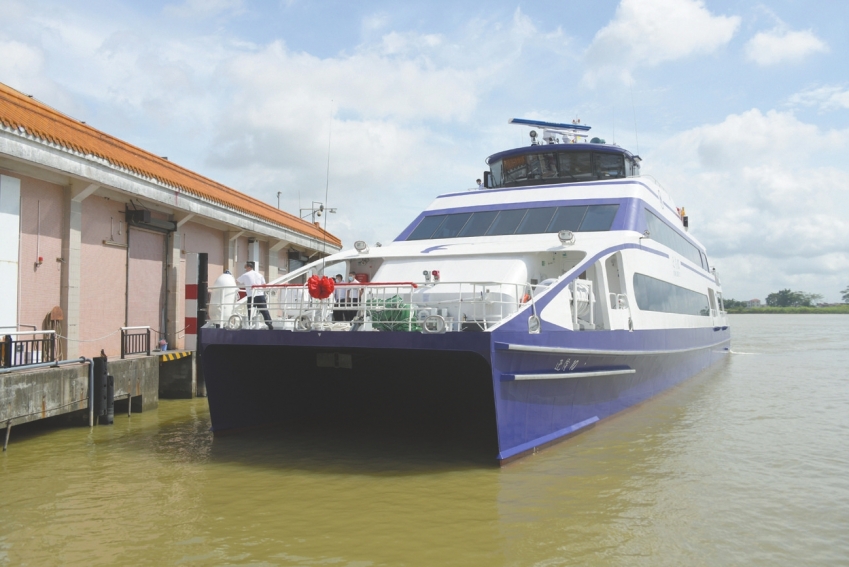 The Zhongshan-Shekou ferry line officially opened on July 3. The "Xunlong 10" high-speed passenger ship carrying more than 90 passengers set out from Zhongshan Port Passenger Terminal and arrived at Shekou Cruise Homeport in Shenzhen in about 75 minutes.
This is another ferry line between Zhongshan and Shenzhen after the Zhongshan-Shenzhen Airport (Fuyong Ferry Terminal) ferry line opened in 2017.

The "Xunlong 10" passenger ship has 290 seats, including 210 in economy cabin, 74 in first-class cabin and 6 in the VIP room. The service operates every Friday, Saturday and Sunday.

【Ticket Price】

July 3 to July 31

Adult: 60 yuan in the economy cabin

From August 1

Adult: 120 yuan in the economy cabin, 150 yuan in the first-class cabin

For the elderly, children, and students: 60 yuan in the economy cabin, 75 yuan in the first-class cabin

For children aged 6 to 14, or 1.2 to 1.5 meters tall: 60 yuan

Children under 6 years old or no more than 1.2 meters tall: free of charge