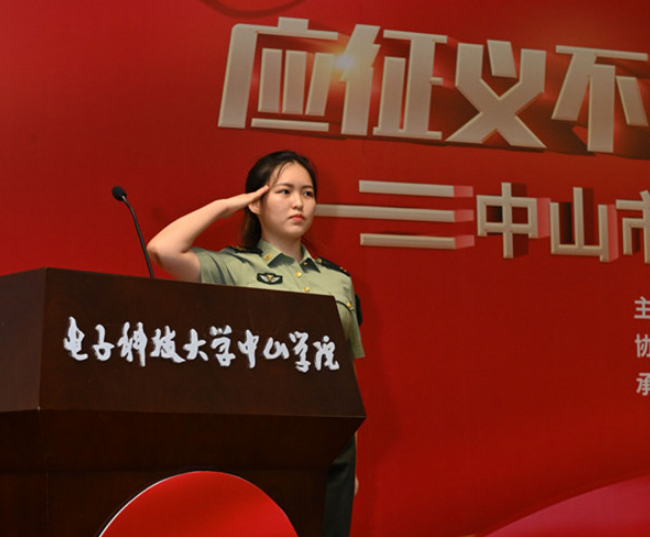 On the morning of July 15, the launch ceremony of the 2020 Zhongshan Conscription was held at the UESTC, Zhongshan Institute.

The event was conducted via live stream. Luo Qinru, an outstanding college student who served in the army, shared her experience on a military base. Then a representative of the enlisted college students read out the proposal.

All departments at the national, provincial, and municipal levels are encouraging more young people to join the army in 2020. The Ministry of Education has increased the enrollment quotas of the Specialized Master's Program who are exempt from examination. The ministry also has added a policy allowing higher vocational (junior college) graduates to enter colleges without examination, which is specially made for veterans.

On the basis of national conscription subsidies, Zhongshan has launched a number of measures to encourage college students to join the army. Among them, any student a one-time enlistment award of 35,000 yuan will be given to graduate students who joins the army, 30,000 yuan to undergraduate students and 25,000 yuan to junior college students.

In addition, Zhongshan has also formulated a policy on pay scale promotion after graduate employees return to work (auxiliary police and employees) and Zhongshan has solved problems for non-local college students, allowing them to settle down in Zhongshan.