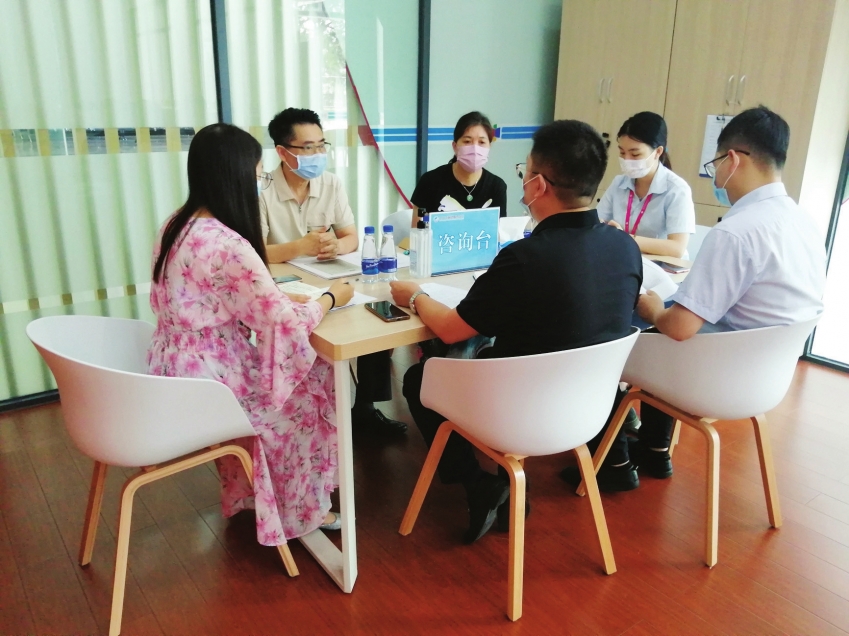 The New Overseas Chinese Service Center of Zhongshan recently received the 4th silk banner since its establishment from Miss Chen, an American overseas Chinese. Her gift affirms the center's conscientious, warm, thoughtful service and attitude for serving the people.

Miss Chen returned to Zhongshan from the United States in 2019. Due to some household registration-related issues, she ran into difficulties in applying for the Guangdong Health Code, getting nucleic acid testing and purchasing insurance. Upon learning this, the service center's staff promptly helped her solve these problems and instructed her how to restore her household registration.

The New Overseas Chinese Service Center of Zhongshan was launched and put into use at Zhongshan Public Service Center in August 2020. It is the first municipal service center for new overseas Chinese in Guangdong and the first service window for new overseas Chinese in a public service center in China.

In addition to government services counseling, the center also provides services in terms of attracting investment and employees, assisting in the incubation of entrepreneurial projects, guiding young overseas Chinese in innovation and business startup, and hosting forums for overseas Chinese. By the end of this June, the center had received nearly 1,350 consultation appointments and offered services to over 1,500 people.