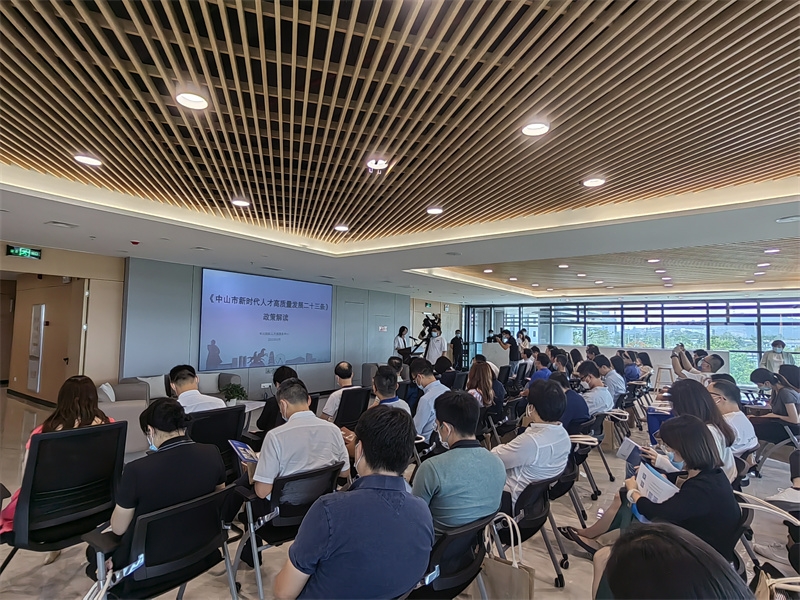 An exchange seminar was held on May 20 for returned overseas students in Zhongshan at Zhongshan International Talent Hub in Tsuihang New District.

Participants elaborated on the policies related to young graduates returning from overseas to Zhongshan, and discussed and shared their opinions on how Zhongshan can help them, how to improve themselves here, and other topics.

The participants expressed their belief that Zhongshan is making every effort to create a hub for innovation and entrepreneurship and build a youth-friendly city that provides a broad stage for overseas students to achieve personal growth and development. They hoped that overseas students will seize their opportunities, forge ahead, and strive to be the explorers and leaders of Zhongshan's development.

The Zhongshan Association of Returned Overseas Students and AREA also put forward suggestions for the committee members from Hong Kong and Macao and overseas students to set up an overseas talent entrepreneurship fund, and issued a proposal to build a database of overseas students in Zhongshan.