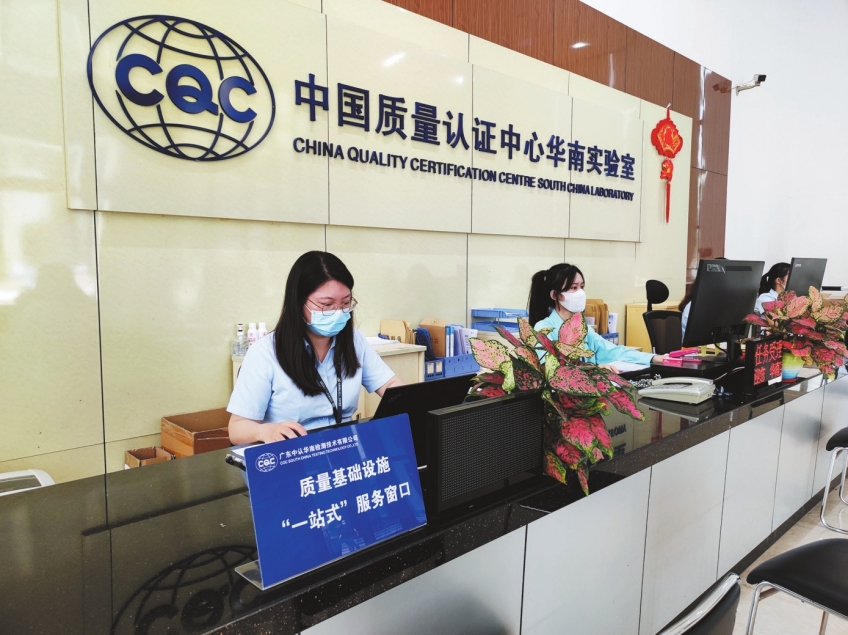 "The new south China laboratory regulated by the China Quality Certification Center is expected to be fully equipped before the New Year's Day in 2023 and be put into use before the Spring Festival." On September 28, the Zhongshan Open Day of uct Inspection and Testing Institutions was held at CQC South China Testing Technology Co Ltd (CQC South China).

Ke Yong, general manager of the company, said that since its establishment in Nantou Town in 2009, CQC South China has been committed to providing high-quality technical services for the development of enterprises in Zhongshan. In 2022, the company served more than 1,600 enterprises in the home appliance industry alone. After opening, the new laboratory building can further fufill the testing and certification needs of enterprises.
In recent years, Zhongshan has extended efforts into the construction of inspection and testing institutions. As of now, there are nearly 170 such institutions in the city, with over 180 Chinese Metrology Accreditation (CMA) certifications. These institutions can provide inspection services for industrial products, equipment manufacturing, food safety and environmental monitoring and cover the whole chain from product R&D to trademark monitoring so as to boost the high-quality development of Zhongshan.