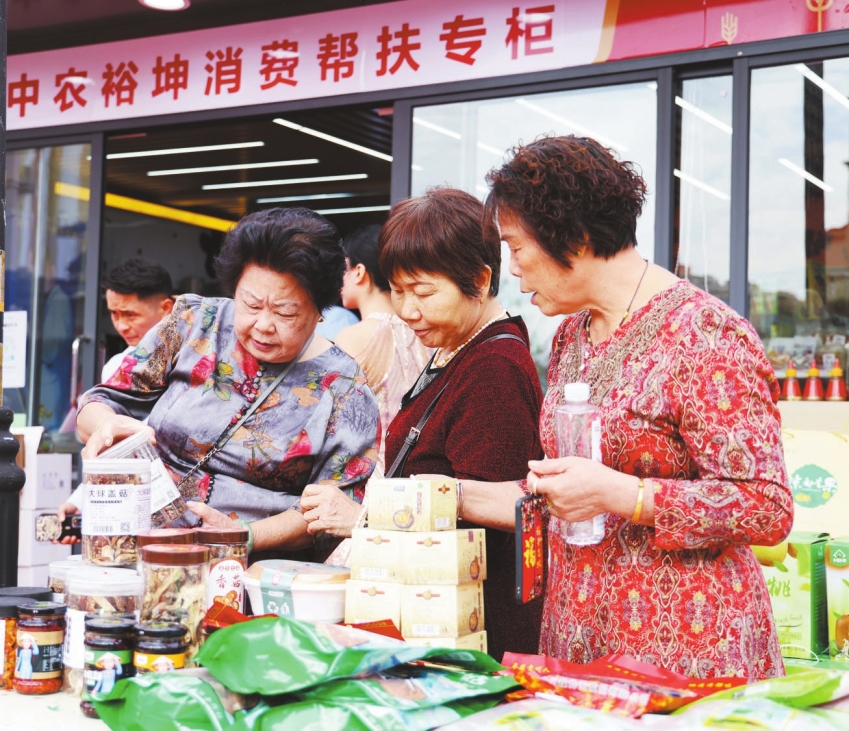 Zhongshan residents buy agricultural products from Liupanshui City in a counter-type convenience store. [Photo by Wen Bo]

On October 17, a Zhongnong Yukun counter-type convenience store started business at Shunchang Square in Sanxiang Town.

Zhongshan plans to place 800 poverty alleviation counters of this kind across the city by the end of the year. There are currently nearly 50 counters placed in Sanxiang, Tanzhou, Gangkou towns and Torch Development Zone to sell agricultural and sideline products, mainly from Liupanshui and other partner cities in Guizhou Province.

Zhongnong Yukun Counter-type Convenience Store is an innovative program to provide support to farmers. The stores are mainly set up in crowded places such as squares, parks, shopping malls and communities.

Just like ordinary convenience stores, consumption-oriented poverty alleviation counters sell drinking water, snacks, fresh fruits, convenient breakfasts and etc in addition to farm produces mainly from Guizhou.