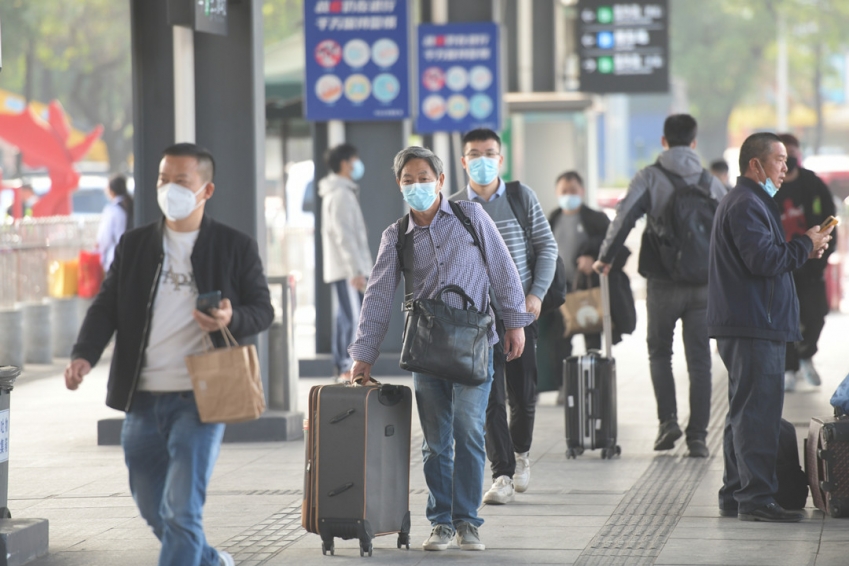 The 2023 Spring Festival travel rush started on January 7, with key traffic hubs in Zhongshan seeing a passenger flow peak.

At railway Zhongshan Station, the waiting room was crowded with passengers eager to return home. On the first day of the travel rush, most trains at the station resumed operation to meet passengers' travel demand.

Passengers in the city's bus terminal were slightly more than usual. "Some 160 to 200 runs are expected to be dispatched per day during this year's Spring Festival travel rush, and the passenger flow will peak between the 20th and 25th days of the 12th lunar month," said the station manager Liu Zhaohong. Now passengers are concentrated in short-distance lines within the province that lead to Guangzhou, as well as long-distance lines outside the province that lead to Guangxi, Hunan, Jiangxi and other provinces and regions.

There are currently 11 ferry terminals in Zhongshan, including the ferry terminals of wetland park, Donggu, Shakou and Xinfeng. Nearly 10,000 passengers were transported safe and sound on the first day of the travel rush.