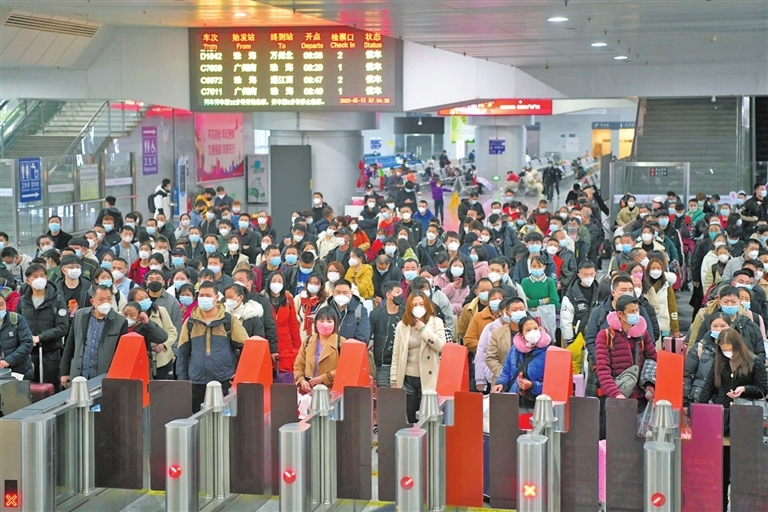 With trains about to pull in, passengers are waiting in line for ticket checks. (Photo/Miao Xiaojian)

As the number of returning passengers peaked after the Spring Festival holiday, the railway Zhongshan Station registered nearly 10,000 passenger arrivals per day.

"In recent days, we have operated at full capacity to meet the demand of returning passengers. It is expected that there will be another peak after the Lantern Festival," said the head of Zhongshan Station. "The passenger flow has returned to about 80% of that in the same period during the 2019 Spring Festival travel rush."

During the Spring Festival travel rush from January 7 to 29, Zhongshan dispatched 2.2916 million passengers, up 11.40% year on year, including 1.7908 million bus passengers, up 4.66% year on year, 481,600 train passengers, up 39.25% year on year, and 19,100 ship passengers.