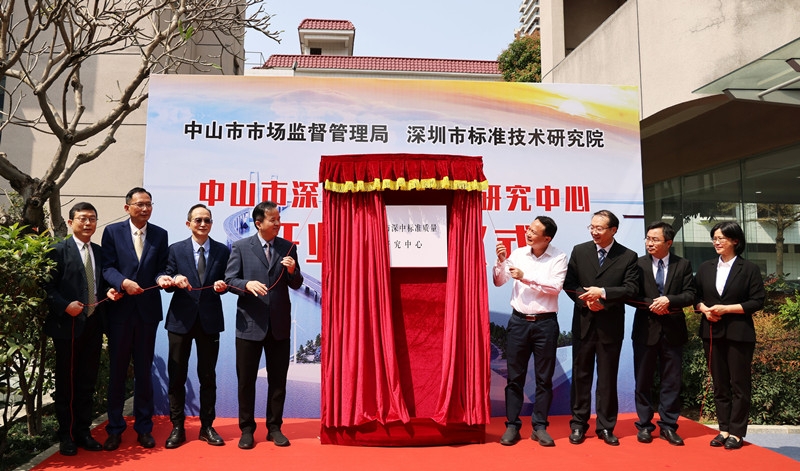 The Shenzhen-Zhongshan Standard Quality Research Center in Zhongshan, co-founded by the Zhongshan Administration for Market Regulation and the Shenzhen Institute of Standards and Technology, was inaugurated on March 7, aiming to energize the high-quality development of Zhongshan's manufacturing sector.

Through a high-level public service platform on standard quality jointly developed by Shenzhen and Zhongshan, the center will strengthen industrial advantage complementation and build solid quality-related infrastructure to promote the integrated development of standard quality of the Greater Bay Area. At least 10 key projects are scheduled to be completed within coming three years.

Over past years, Zhongshan has been actively implementing the standardization strategy and promoting innovation with standards. So far, enterprises and public institutions in Zhongshan have taken part in the formulation and revision of 25 international standards, 840 national standards, 442 industrial standards, 169 local standards and 414 group standards. Zhongshan has also encouraged enterprises to formulate 279 advanced technical standards involving independent intellectual property and 71 leading corporate standards. Zhongshan's standard system covers a wide range of fields, such as modern agriculture, advanced manufacturing, modern services and public undertakings.