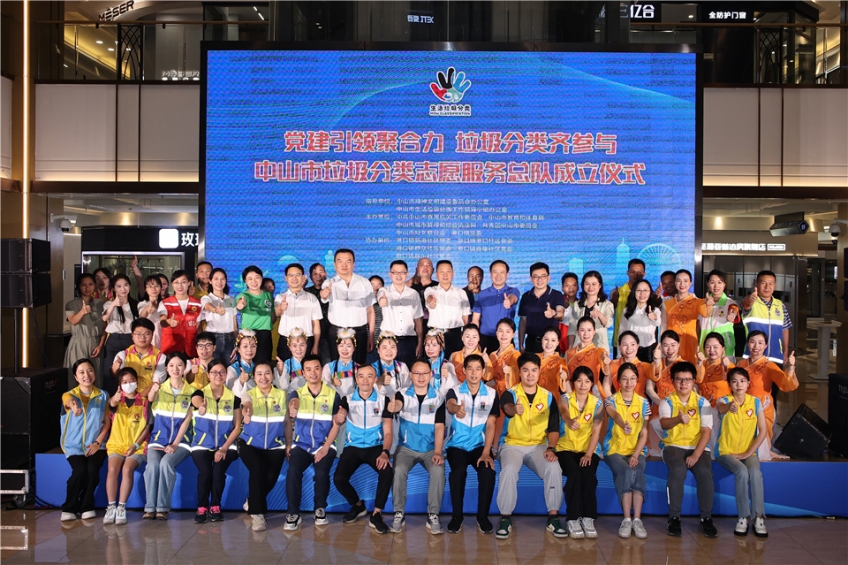 The inaugural ceremony of the Zhongshan Volunteer Service Team for Garbage Sorting was held in Gangkou Town on August 26.

The service team comprises six smaller teams, including the volunteer service team of government organs, town and district volunteer service team, youth volunteer service team, female volunteer service team, supervisor volunteer service team, and lecturer volunteer service team. Each team will carry out various garbage sorting voluntary activities according to volunteer types, service priorities and covered areas.

Feng Junfeng, a representative of the service team, stated that the Zhongshan Volunteer Service Team will help effectively coordinate and manage the city's garbage sorting volunteer service resources. "Next, we will provide additional training for the volunteers based on their theoretical knowledge and practical level, in order to continuously improve the overall proficiency of the service team."