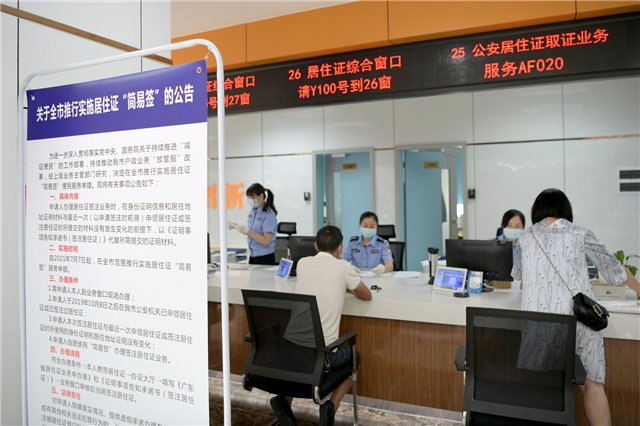 Starting on July 7, over 500,000 eligible Zhongshan residents only need to take along their residence permits to local public security certificate windows to file for a residence permit without other supporting materials.

Zhongshan is the first city in Guangdong to introduce this service. On the same day of the announcement, public security certificate windows in 24 towns and districts in Zhongshan began to provide simplified residence permit filing services.

Xie Fengying, a resident of Torch Development Zone, was the first to use this service and her residence permit filing was completed in just 5 minutes.

In 2020, nearly 540,000 people in Zhongshan applied for residence permit filing.