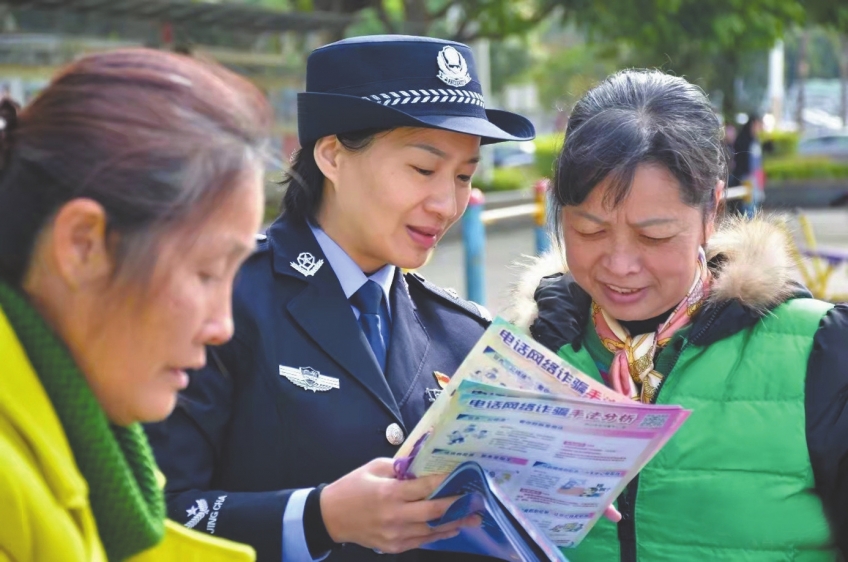 Kang Xuelian, a household registration police officer in Sanxiang Public Security Sub-bureau, made a promise to Zheng Bing (pseudonym), a overseas Chinese from Costa Rica at a counseling session. Over the next 500 days, she kept this promise in mind and did her best to help Zheng realize his dream.

Zheng was born in Pingnan Village, Sanxiang Town. In the 1980s, he left Zhongshan alone and made a living in Costa Rica. However, when Zheng decided to return home, he found that his household registration had been canceled. Since then, returning home and settling down in Zhongshan became his biggest dream.

One day in December, 2019, Zheng returned to China to visit his relatives, and he came to Sanxiang Public Security Sub-bureau asked for help in solving the household registration problem from the police. Kang was the police officer who warmly received him.

Since then, Kang began to gather the required household registration materials, but she found that there were many tough problems. Kang went to the Zhongshan Bureau of Natural Resources, Zhongshan Archives, Sanxiang Marriage Registration Center, Pingnan Village Committee and relevant departments for many times to verify the information on file and collect comprehensive evidence on Zheng's identity and living records. After many efforts, Zheng's identity was finally confirmed.

In order to help restore Zheng's household registration as soon as possible, Kang also communicated with the overseas Chinese affairs department. Under the guidance of the provincial and municipal public security organs, the problems were finally resolved and Zheng's household registration was restored on August 18.

On September 5, Zheng Bing, 73, sent a silk banner printed with "Efficient Service and Care for the Public" to Kang Xuelian for appreciation.