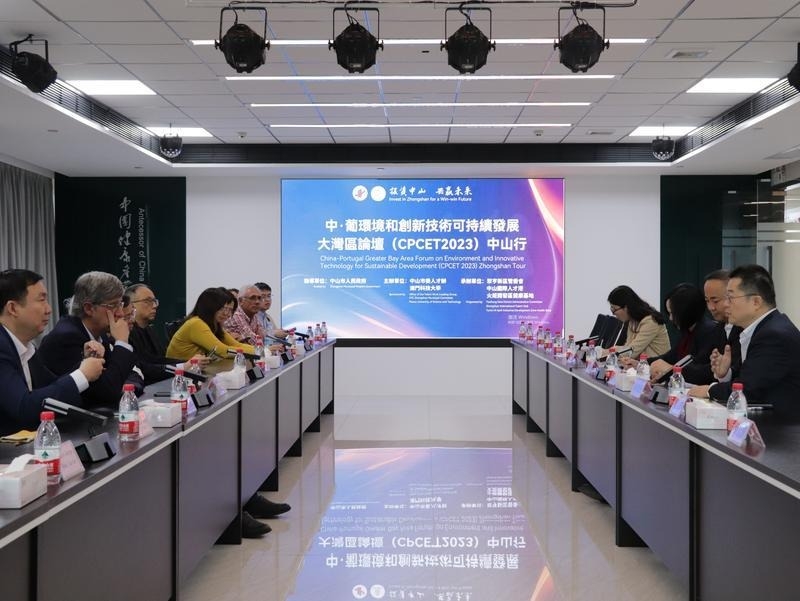 From March 30 to 31, the China-Portugal Greater Bay Area Forum on Environment and Innovative Technology for Sustainable Development (CPCET 2023) Zhongshan Tour was carried out at Cuiheng New District and the National Health Technology Park in Torch Development Zone.

As part of the 10th Top Talent Networking of Zhongshan, the event brought together experts, doctoral and post-doctoral professionals from Portugal, China's Macao SAR and other places for a survey of Zhongshan's innovation and entrepreneurship environment as well as for project negotiations.

A number of foreign experts from the Portuguese National Institute of Computer and Systems Engineering, the University of Lisbon, and the Portuguese National Laboratory for Civil Engineering participated in the event. Their research interests cover water conservation and environment, computer science, civil engineering and transportation, medicine and other fields.

The foreign experts visited the National Health Technology Park in Torch Development Zone and eastern part (Ma'an Island) of Cuiheng New District, where they exchanged views with heads of enterprises including DSL Technology Group to seek cooperation.