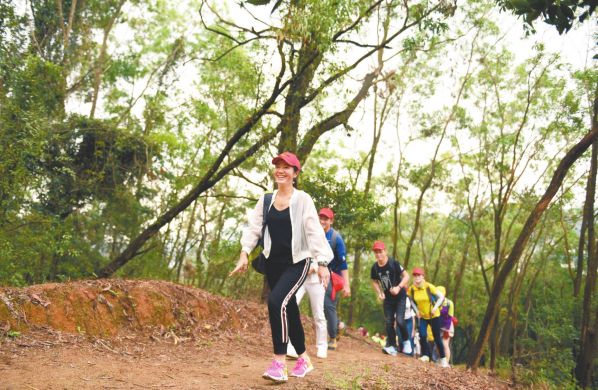 Wuguishan section of the Shiqi-Macao Ancient Road officially opened to the public on September 27.
According to Hubo, Chairman of Zhongshan Federation of Social Science Circles, the 70km-long Shiqi-Macao Ancient Road was an important part of the Guangdong Maritime Silk Road. As the official road for the commercial exchange between Xiangshan County urban area, southern Xiangshan and Macao, it played an significant role in cargo transit, cultural communication, population migration, and etc.
The remains and relics of Shiqi-Macao Ancient Road are mainly located in Wuguishan District, Guhe Village and Yongmo Village. The main section would open to public before the National Day, said Deng Jinping, Deputy Director of Zhongshan Housing and Urban-rural Development Bureau.
Zhongshan Tourism Bureau has completed the official tourist commentaries, hoping to promote tourism development of Shiqi-Macao Ancient Road, said Yang Zhixin, Director of Resource Development Department of Zhongshan Tourism Bureau.