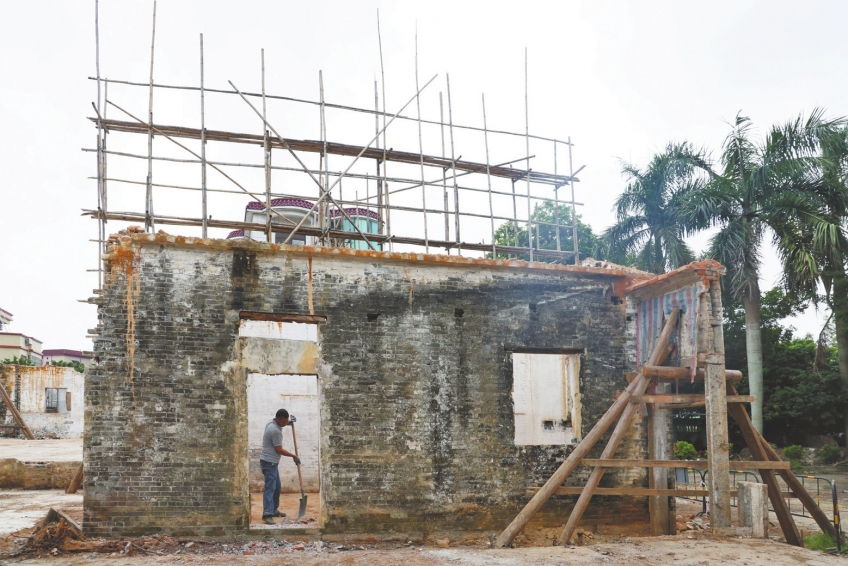 The Sun's Ancestral Hall in Zuobu Village, whose roof collapsed due to wind and rain, is under full renovation.

The government of Nanlang Town will invest more than 4 million yuan to repair the ancestral hall, including the tiled roof, walls, doors, windows, floor, and other parts.

After restoration the ancestral hall will be 3 units in width and 3 units in depth. It has corridors, wing rooms, courtyards and other features. The pond in front of the ancestral hall will also be restored and is expected to welcome tourists with a brand-new look next year.

Sun Yat-sen, who resigned from his post as provisional president in 1912, once returned to the Sun's Ancestral Hall in Zuobu Village to pay tribute to his ancestors.