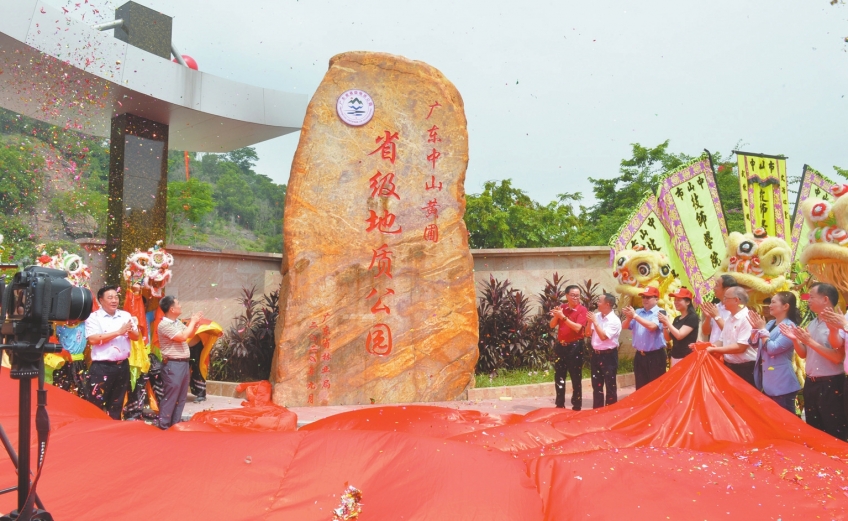 Huangpu Marine Abrasion Site Park, the only provincial geological park in Guangdong Province highlighting coastal erosion, opened on the morning of September 29.

Huangpu Marine Abrasion Site Park covers an area of about 2,500 mu (about 167 hectares). It is the largest coastal erosion site so far in the coastal area of Guangdong and is also one of the few well-preserved coastal erosion sites in Guangdong. It has various mountainous wonders such as the Yuquan Cave, the Dog Path, the Nose Pipe Stone, the Toad Stone and the Dishui Rock.

Over the past 5 years, the municipal and township finance departments have invested more than 23 million yuan in the construction of the geopark by improving exhibition halls, landscaping, roads and other facilities inside.

"This provincial geopark is in the neighborhood, where children can learn unique geological science knowledge. It is a good place for us to take a walk and relax," said Ms Wu who lives nearby, adding that the upgraded park has complete facilities and a more beautiful environment than before.