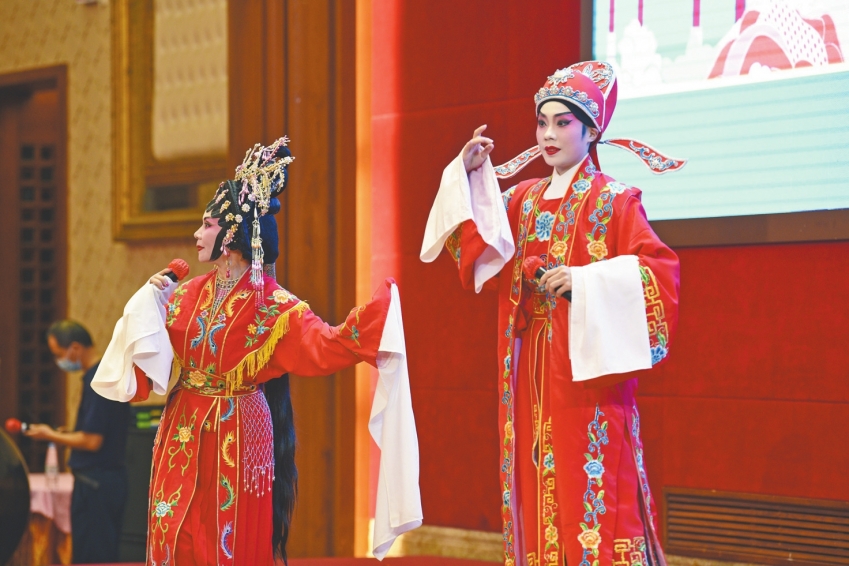 Cantonese opera performance at the opening ceremony. [Photo by Yu Zhaoyu]

Witnessed by more than 500 visitors, the "Cantonese Visiting Guangdong, Four-city Interactive Tour" jointly organized by Zhongshan, Zhaoqing, Chaozhou, and Heyuan kicked off at Zhongshan Hot Spring Hotel on October 19.

"These tourists checked in the night before. They consumed nearly 200 hotel rooms and 50 tables dishes," said Zheng Guangsheng, the head of Zhongshan Hot Spring Hotel, hoping that more tourists would visit Zhongshan in the future to revive the economy of cultural and tourism enterprises.

Five tour routes were introduced at the event, including the Zhongshan Food and Leisure Tour, Parent-Child Study Tour, Zhaoqing Scenic Tour, Chaozhou City Food Tour, and Heyuan Hakka Culture and Nature Tour.